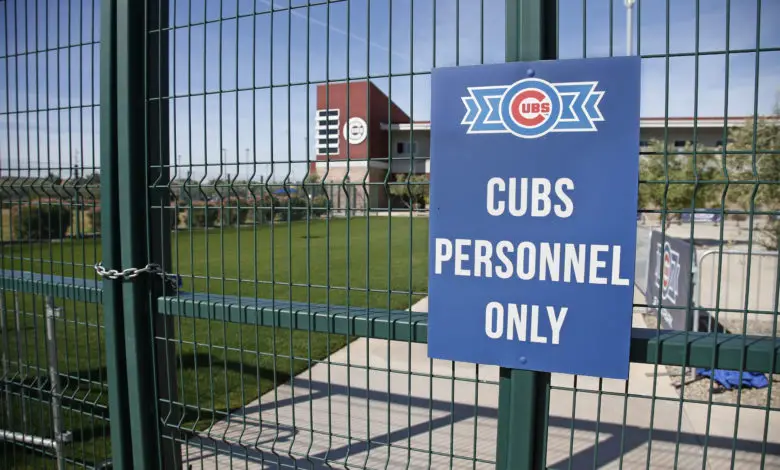 MLB Reportedly Mulling 'Radical Realignment' Based on Spring Training Sites for 2020 Season
You're all familiar with the "Arizona Plan" by now, so we'll skip the recap on that and move on to another of the seemingly infinite iterations being mulled by MLB. According to Bob Nightengale of USA Today, there is a possibility that teams would return to their spring training sites and play the regular season as Grapefruit and Cactus Leagues rather than National and American.
You can check out all the potential divisional alignments in Nightengale's piece, but the Cubs would be part of a Cactus League Northeast group with the Giants, Diamondbacks, Rockies, and Athletics. The Brewers would have what looks to be a pretty weak division in the CL Northwest, while the Cardinals would be across the country in the GL East. Wild stuff.
While this seems more natural based on the existing setups, the logistics are probably more difficult to pull off than having all 30 teams in the Phoenix area. Without even getting too deep into it, the Grapefruit League has teams spread out all over Florida and would require a great deal more travel throughout a state that was initially reluctant to enact serious social distancing policies.
On the other hand, splitting up would allow for the use of two domed stadiums in Florida. And since neither Tropicana Field nor Marlins Park is used to hosting big crowds, having them totally empty in the interest of public health wouldn't be a big change. There's also the idea of allowing players to remain in areas with which they're familiar, especially since many of them are still sheltering in place near their team's facilities.
There's also the matter of money, which is going to drive this whole thing in the end. Playing games in Arizona during the summer months means playing either first thing in the morning or later in the evening, other than games held at Chase Field. Those late-night start times aren't ideal for teams on Eastern Time, so being able to play in Florida helps that quite a bit.
Scheduling might also be a little easier with teams divided in two locations, though some rules would have to be amended.
Baseball, even with the realignment, could still play 12 games apiece against their new divisional opponents and six games apiece against the other teams in the state. There would be at least one doubleheader a night when all teams are scheduled to play because of the odd number of teams in each state.

The DH would likely be universally implemented as well.

There could still be division winners and wild-card winners, perhaps adding two more wild-card teams to each league, or a postseason tournament with all 30 teams.
As with all the other proposals for season length and location(s), this is not something that should be viewed as close to concrete. It's another product of an ongoing brainstorming session in which owners and league officials are trying to put together the most feasible options for playing the most games and, of course, making the most money.
---
Update: In case you were taking any of these reports as definitive…
Just had a conversation with a high-ranking official of one team. He repeated a line I've now heard at least 20 times since what should have been Opening Day.

On when/how baseball might return:

"Whoever tells you they know anything is full of crap."

— Jayson Stark (@jaysonst) April 10, 2020