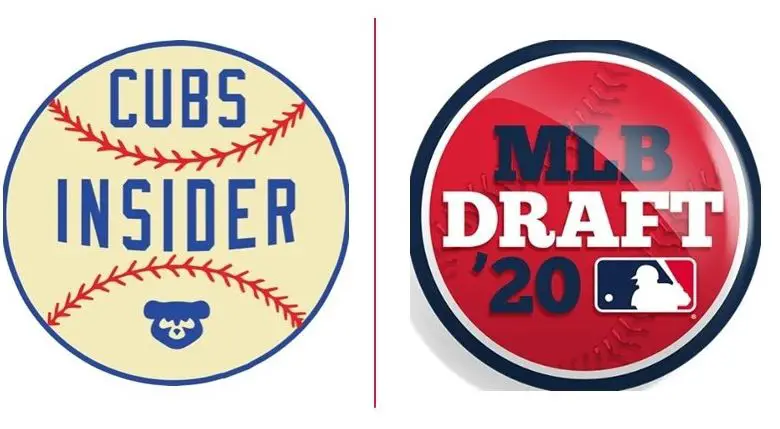 2020 Draft Preview No. 2 – Notes on 6 Options for Cubs as Draft Boards Continue to Shift
The past few weeks have afforded me more time than usual to peruse video and scouting reports on a lot of players in this year's draft. I've got a pretty good sense of who's going to be available for the Cubs when it's their turn to pick at 16 and I'm starting to get an idea of who could be there for their next pick at 51 in the second round. 
You might expect that to remain somewhat static, but things started to change quickly once MLB opened scouting back up on a limited basis. Now that teams and scouts are allowed to access video and technological data on prospects from before the shutdown, some new names have begun to populate draft boards. Most are likely second round picks at this point, but they are rising quickly in the void of new data.
Below are some notes on six different players who could be of interest to the Cubs at one of their top two selections.
Jordan Westburg – SS – Mississippi State – Shortstop is the deepest position in the draft and I am seeing all kinds of them on the board in the first round. The 6-foot-3 Westburg already goes just over 200 pounds and is developing quickly, especially after a good summer in the Cape Cod League.
JORDAN WESTBURG WITH HIS SECOND HOMER OF THE GAME
Westburg already making a name for himself here in Hyannis on his first night here @HailStateBB pic.twitter.com/tl9GjF81GU

— Hyannis Harbor Hawks (@harborhawks) July 6, 2019
Zach DeLoach – OF – Texas A&M – He prefers hitting with a wood bat and really turned it on this spring in College Station after an impressive summer playing for Falmouth in the Cape Cod League. DeLoach was hitting .421 with four homers and 11 RBI while reaching base at a ridiculous .615 clip.
Zach DeLoach from Texas A&M is pretty interesting as a prospect

Ran a .424 wOBA on the Cape after making a tweak to incorporate more loft into his swing. Returns have been great to start this season too:

.609/.688/1.3, 8/0 BB/K, .715 wOBA

Tracking as a day one guy IMO. pic.twitter.com/lKjCADgW8J

— Nathaniel Plotts (@nplotts5) February 28, 2020
Max Meyer – RHP – Minnesota – Upper 90's heat and a killer slider have made the transition from closer to starter pretty easy. Baseball America has him in their top 10 while FanGraphs and MLB Piepline still have him in the 20's. Prospects Live had him going to the Cubs in their latest mock draft, which came out last week. 
Bobby Miller – RHP – Louisville – The Cubs have had pretty good luck going to the Louisville well over the past two years, taking Riley Thompson in 2018 and Michael McAvene last year. Miller has a big frame — 6-foot-5, 220 pounds — and throws in the mid to upper 90's, riding the fastball to a 2.31 ERA with 34 strikeouts over 23.1 innings in four starts. Greg Huss and Jimmy Nelligan actually talked about Miller with Louisville teammate Nick Smith on their latest edition of the Growing Cubs podcast.
Tanner Witt – RHP/3B – Episcopal HS (TX) – He is thought of more as a pitcher by most scouts, mainly because he's 6-foot-6, but he can also handle the stick. At just 200 pounds, there's a lot of physical projection left, and he might be worth trying to sign away from the University of Texas regardless of his eventual role.
Tanner Witt, a @TexasBaseball commit, got the American League squad off to a fast start with with this RBI 1B in the second inning of the High School @AllStarGame. pic.twitter.com/coYQMVSqXe

— MLB Pipeline (@MLBPipeline) July 6, 2019
Justin Lange – RHP – LLano HS (TX) – This prep pitcher is shooting up the boards, which tends to happen when you can pinpoint a 94-95 mph fastball. At 6-foot-4 and 195 pounds, the Dallas Baptist commit is moving into the second round and heading towards the first quickly.
Justin Lange is at the front of the pack of 2020 pop-up draft prospects.

The 6-foot-4 righty out of Texas hit 100 mph this spring 🔥

We have a full scouting report on Lange here: https://t.co/pWH1Oakp6B pic.twitter.com/nPBGk2RAQh

— Baseball America (@BaseballAmerica) April 8, 2020
Changes to the draft were announced last month, but a new date has not yet been established. Whatever happens, the draft will be here soon and it could even take place before the minors start back up. While the uncertainty of the MiLB season casts doubt on player development in general, the potential for pitchers to rack up a good deal more professional innings after pitching only 25 innings at the most in college could actually help.