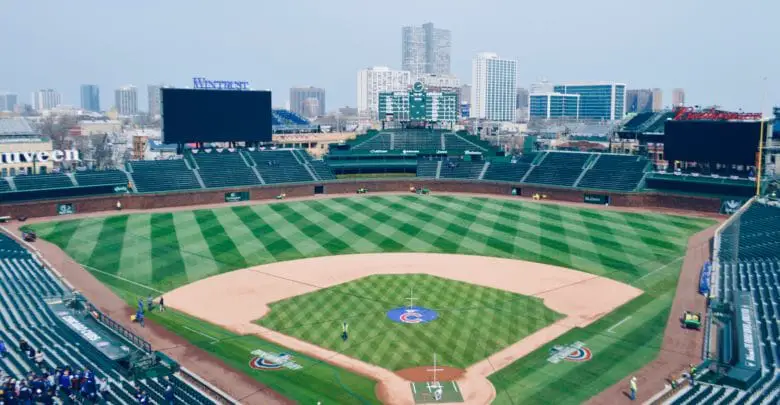 Massive NFL Draft Ratings Bode Well for Viewership of MLB Games in Empty Ballparks
The NFL is American sports' 800-pound gorilla, a juggernaut whose news cycle runs 12 months of the year and often supersedes other active leagues even during its offseason. MLB may not possess the power of the Crimson Gem of Cyttorak, but it should still be feeling good about being able to flex its television muscle at whatever point the season returns. That's because the ongoing NFL draft, which is taking place virtually, is smashing previous ratings records.
The opening round on Thursday averaged 15.6 million viewers across ABC, ESPN, NFL Network, ESPN Deportes, and digital channels, a 37% jump from last year's 11.4 million. Viewership actually peaked at 19.6 million for the 15-minute period from 8:45-9pm ET, which would have been somewhere in the area of the top 3-4 picks.
More on the #NFLDraft record TV Ratings…… pic.twitter.com/ffzcOiX3Ar

— Scott Hanson (@ScottHanson) April 24, 2020
And it wasn't just the opening round that drew record viewers, as Friday night's broadcast of the second and third rounds averaged 8.2 million viewers across the same platforms. That's up by about 40% from last year and would have been even higher if I'd tuned in rather than just following on Twitter and breaking down the old tweets of top Bears pick Cole Kmet, a Cubs fan who thought in 2014 that the team sucked.
Also, Ricky Renteria was officially fired two days after this, so it's entirely possible he was a Renteria fan and was responding to the heavy rumors that he'd be fired. Yep, I just analyzed a Bears draft pick's old tweets. https://t.co/DGh1IfgQ96

— Evan Altman (@DEvanAltman) April 25, 2020
Back to baseball, which should be exceedingly happy about how the NFL was able to execute this virtual draft and what it will mean for MLB's eventual return. The increased ratings are primarily a result of a sports-starved public tuning in to get its fix, but there's a high degree of novelty involved as well. For instance, some people probably just wanted to see how the whole thing would work while others were hoping for a little drama from technical difficulties.
Thing is, advertisers and TV execs don't care why people were watching. While it's difficult to compare a singular event to the baseball season, there's plenty of reason to believe MLB's ratings would dwarf what they've seen in recent years. Hell, their TV numbers were trending down anyway, so it's almost guaranteed they'd be better when there's nothing else on in terms of sports.
Even if you just consider that playing in empty stadiums means that many more fans per team watching on TV than usual, there'll be a bump. Then you factor in the thirst for live sports and the fascination with the situation, which could see teams realigned in some form or fashion as they compete in either a single locale or across multiple centralized "hubs." It's the perfect storm for the league to rake in more than usual from sponsors as a means by which to recoup massive losses at the gate.
Hey, maybe that means they can come to an agreement with the union on how players should be paid in a shortened season. Nah, that's silly talk. What's not silly is how the NFL made it pretty clear that it's possible to succeed even without fans in attendance and that new forms of broadcasting can sill huge numbers. Now it's up to Rob Manfred and his team to avoid tripping over their own dicks.