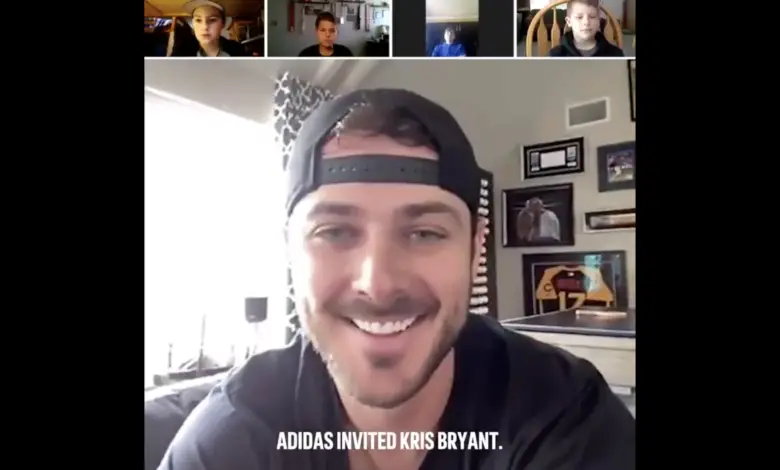 Watch: Kris Bryant Surprises Little Leaguers By Showing Up On Team Chat
Earlier this week I got a notice from our local Little League office that our season was officially being canceled. Our two boys, ages six and eight, wouldn't be able to finish the seasons they started in February. It was something we knew was likely coming since we live in Arizona and it's already over 100 degrees. That didn't make it any easier.
When I saw this video, I couldn't help but smile. Kris Bryant, working with Adidas, surprised a team of Little Leaguers by hopping on their team chat. How cool is that?
The kids are also getting some new cleats from Adidas once they start up next season. Very good feels all around from this at a time when we all need it. Enjoy.
.@KrisBryant_23 has entered the meeting ?

We teamed up with @LittleLeague to set up a video chat with the kids' hometown hero. They talked about tips, tricks and how they are staying active while being part of the #hometeam pic.twitter.com/jACTnwyovM

— adidas Baseball (@adidasBaseball) May 1, 2020