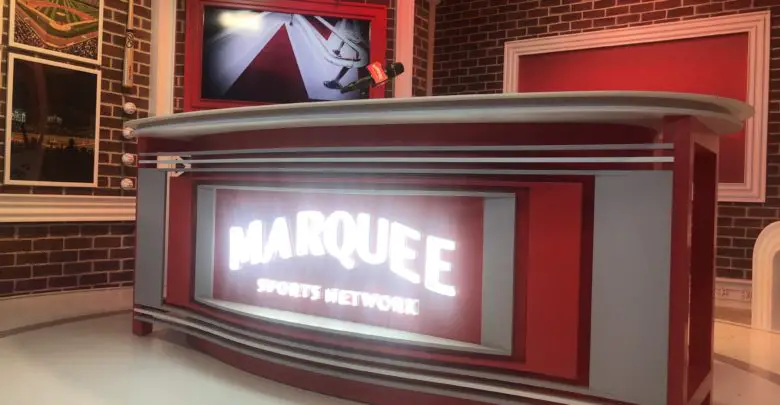 Cubs 'Very Confident' Marquee Will Have Comcast Deal as Soon as Baseball Returns
Lost in the massive shitshow that has been MLB's attempts to return from a forced second offseason is the hibernating snarl of Marquee Sports Network's carriage negotiations with Comcast. Even before everything shut down, it was estimated that Marquee stood to forfeit as much as $100 million by not having a Comcast partnership in place for the season.
Adding to the mess is the Q1 earnings report from Sinclair Broadcast Group, the Cubs' partner on the new TV venture, showing the company hemorrhaging money from its sports media division. And that's from just over two weeks without sports, since the bulk of this hiatus has come in the second quarter. Marquee and Sinclair need Comcast in a bad way, probably enough to accept whatever offer comes their way.
Cubs president of business operations Crane Kenney told season ticket holders on a Thursday evening video chat that he is very confident a deal will be in place as soon as baseball returns. They were actually close back in May before things shut down, he said, though the calculus has changed a wee bit in the time since.
Cub business President Crane Kenney said he is very confident a deal with Comcast for Marquee channel agreement will take place as soon as baseball returns. He said an agreement was very close before baseball suspended play March 12th.

— Bruce Levine (@MLBBruceLevine) May 15, 2020
Comcast has all the leverage in the world at this point since there's absolutely no real need to show 15 replays of the Sandberg Game or Kerry Woods 20-strikeout masterpiece. Once we get firm information on baseball's reboot, however, it would behoove the monolithic cable carrier to have Marquee on its platforms. The demand will be through the roof by then, so getting something done in the next month seems really plausible.
As tiresome as it had gotten to cover the minutia of each little report about a new carrier partner or the latest round of updates that said nothing, I will gladly return to that if it means there's actual baseball being played.