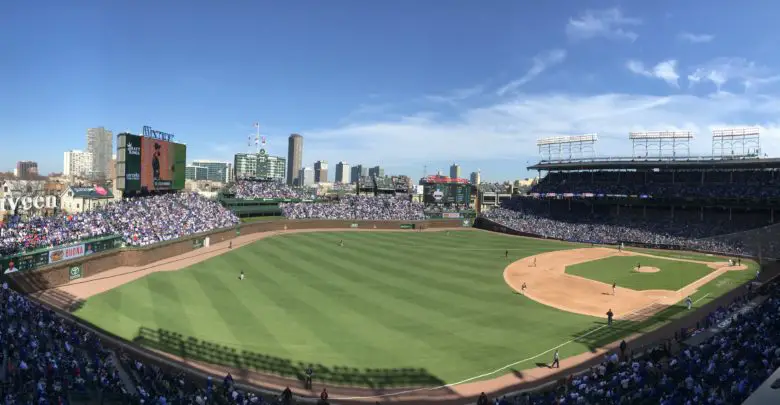 The Rundown: Baseball Reboot May Be Getting Close, Nats Players Covering Pay Cuts for Minor Leaguers, Fowler Nails Privilege
"Everything might scatter. I suppose it's something we can't easily get away from. People need to feel they belong. To a nation, to a race. Otherwise, who knows what might happen? This [civilization] of ours, perhaps it'll just collapse." – Kazuo Ishiguro
The "new normal" is not the normal I was expecting.
I've thrived in structure my entire life, and now, like many others, I feel lost in a world that has waylaid Gestalt. The book I am currently reading, We Were Orphans, by the author attributed in the quote above, seems apropos in light of the events occurring across this country since last Monday. Discord and tone-deafness has reduced the general population to a society of strays and waifs, with many now desirous to belong to an order that seemingly has no order. Not without reason, mind you, though I am loath to invoke my personal opinion into this column. Being absent of habitus, my thoughts are too scattered to create a cohesive viewpoint anyway.
As such, I am having a difficult time writing about baseball. I'm tired of defending the players in their fight against owners only to be thrashed and trashed on Facebook by people who have no idea how the economics of the sport works. To tell them that some owners would prefer not to resume the 2020 season because it is more profitable not to play engenders a nonsensical vitriol against the players.
There would be no game without the owners I am constantly told. Funny, I've yet to see Tom Ricketts, or any owner, step into a batter's box with the bases loaded and two outs in the 9th with the game on the line. In fact, it's probably fair to assume that most owners have never played the sport at any level.
It is now June 1 and there is still no agreement in place to restart the season. The players have presented their counter-proposal to the owners, and though it's difficult to sift through all of the noise on social media, a groundswell of hope exists that the two sides are getting close. The owners are likely to reject it, but as long as conversations continue, there just might be a season.
There definitely will be baseball this summer, but we just don't know how many games or how much the players will be paid: MLB Players Association sends counter-proposal, asking for 114-game regular season and opt-out option https://t.co/3Yxmrb4uxO

— Bob Nightengale (@BNightengale) June 1, 2020
As I said on Friday, I do not believe baseball is going to be the panacea for this nation's problems that others do. However, after a weekend during which I didn't slept much due to demonstrations and some instances of vandalism not far from my home, I could honestly use the distraction of live sports a great deal. It won't stop the sirens, flares, gunshots, tear gas, and looting, but it might help many of us escape the stressors and triggers for a few hours each day.
That said, our nation is hurting a great deal, so I apologize for any indirect tone-deafness of my own. Lives have been lost, innocent people have been victimized, and homes and businesses have been razed, so it's fair to ask if baseball really matters right now. Maybe it shouldn't.
Cubs News & Notes
Find Your Inner Hero
We could all take a lesson in humanity from Sheriff Chris Swanson.
Across parts of America, police and protesters have been clashing.

In Flint, Michigan, something else happened.

This is the exact moment when Sheriff Chris Swanson put down his helmet and baton — and joined protesters on their march.pic.twitter.com/VHnwnpUy8r

— Goodable (@Goodable) May 31, 2020
Apropos of Nothing
The fight-to-the-death scene in Quentin Tarantino's Django Unchained is a great representation of current societal ills and baseball's circle of landowners.
Odds & Sods
Facebook unveiled a new timeline format and it looks so much like Twitter I get confused at times.
MLB News & Notes
Sean Doolittle announced that he and his Washington teammates will cover the stipend reduction imposed by Nationals' owners on their minor league players. The organization previously announced that it was cutting the $400 weekly pay to $300.
Britt Ghiroli, who covers the Nationals for The Athletic, tweeted yesterday afternoon that the team's front office told minor league free agents that had been cut that there would be no 2020 MiLB season.
The Dodgers and Angels are stepping up preparations as if they believe a resumption of the season is likely.
Angels two-way star Shohei Ohtani has been facing live hitters during batting practice.
Former Red Sox and Dodgers first baseman Adrián González believes baseball should only use players not on team's 40-man rosters to protect the health of major league players. Maybe they can bring back retirees instead. Like González, for instance.
Álex Rodríguez and Jennifer Lopez have renewed interest in purchasing the Mets.
Sliding Into Home
For the record, I am not opposed to opening stadiums to fans almost immediately, with restrictions and safeguards in place. We've not social-distanced as a country for about 10 days and we may never. If we are going to be forced into herd immunity by the reckless and careless, I'd just as soon attend a few games and a few concerts, too, for that matter.
Extra Innings
Dexter Fowler nailed it, and we (white folks) probably need to be more cognizant that privilege is not defined as financial reward. It is a birthright based on skin color, at least in this country. Understanding racial divide is the first step in closing the gap.
https://www.instagram.com/p/CAvfX52hejf/?utm_source=ig_web_copy_link
They Said It
"Dex, while I can never fully grasp what it is like to walk in the shoes of a black man in this country, I can at least begin to grasp why black people are outraged. I too am outraged. This really can't go on. We all need to step up to end it. All my love to you and your family." – Laura Ricketts
Monday Walk Up Song
I Need a Word by Dave Matthews & Grover of Sesame Street – We all need a word to say what we are feeling today.