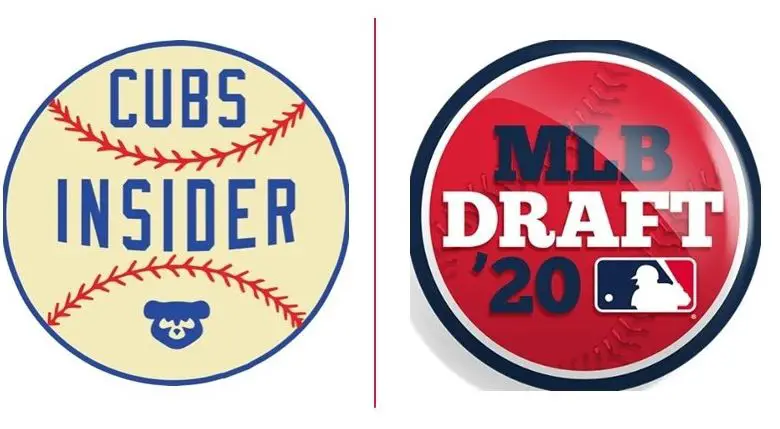 Chicago Cubs 2020 Draft Preview No. 5: Some Agreement on Cubs' Top Pick, Late Movers on Mock Boards
Just as the owners and players can't seem to make up their mind about what kind of season they're going to have, most prognosticators are struggling to nail down exactly who the Cubs are going to pick in the first round next week's draft. In our recent five-round mock draft, we had Tyler Soderstrom going to the Cubs at number 16. He has since moved up the boards a little bit and looks like he could go at 12 or 13 or even as high as 10.
The closer we get to the draft, the more mocks are changing as other players rise and fall. Below are just a few results from various publications, with one name standing out as a likely option for the Cubs. Then stick around to find out who else is moving around on the boards as the draft approaches.
Baseball America ($): Austin Hendrick, OF, Imperial, Pennsylvania
FanGraphs: Cade Cavalli, RHP, Oklahoma
MLB Pipeline (Jim Callis): Tyler Soderstrom, C, Turlock, California
MLB Pipeline (Jonathan Mayo): Garrett Mitchell, OF, UCLA 
Prospects Live: Garrett Mitchell, OF, UCLA
CBS Sports: Mick Abel, RHP, Jesuit High School, Oregon
ESPN Kiley McDaniel ($): Garrett Mitchell, OF, UCLA
Keith Law ($): Garrett Mitchell, OF, UCLA
Mitchell is a high grade four-tool player who has the potential for power but has yet to tap into his 6-foot-3 frame. He is athletic enough to stay in center, but some teams are concerned about his type 1 diabetes being an issue. Considering he's had it since he was eight or nine, those concerns don't seem to be all that valid. I would take him in a heartbeat if he was still on the board. 
B4 | Garrett Mitchell rips a fly ball off the top of the right-center field wall for a two-run triple, cutting the deficit to just one run!

TCU 4, UCLA 3#GoBruins pic.twitter.com/cMzeDY4uUh

— UCLA Baseball (@UCLABaseball) March 7, 2020
Rising and falling
The name moving up the board the fastest is right-hander Clayton Beeter from Texas Tech. The redshirt sophomore Red Raider can get it up to 97 mph and would be a great investment. He did miss all of 2019, but rebounded to do well in a summer league last year in California.
Some Clayton Beeter (@cbeet15) opening day filth.

To answer your question — lefties in the Big XII — yes, you'll have to deal with some change-ups this year. pic.twitter.com/j6evHG3spB

— Tech Hoops Guy (@TechHoopsGuy) February 14, 2020
Another player rising quickly is Mississippi State second baseman Justin Foscue. We have talked about him before as a possible second round selection, but he is working his way up as power bats thin out toward the middle of the first. He has 20-homer potential and his bat has enough pop that he could play at third as a pro, provided he makes some adjustments to his approach.
Justin Foscue, Big time SEC performer – .338/.402/.582 w/ 14 HR last year. Bat speed and short stroke. Very pull heavy game. Despite aggressive nature, only K rate was only 10.47%. Likely a name called on day 1 #MLBDraft pic.twitter.com/JAzNi9mWCJ

— Kyler Peterson (@KPetersonPG) February 13, 2020
Because they didn't pitch much or at all this year, three high school pitchers have slid to the middle of the first round. Mick Abel, Jared Kelley, and Nick Bitsko could all be available for the Cubs to take, but they would also be very high-risk selections.
Cubs Insider will have plenty of coverage for next week's draft, as I will be reporting on the first round while Greg Huss will sum up Thursday's picks. Greg and Jimmy Nelligan of the Growing Cubs Podcast will also be doing some live coverage of the draft so stick with CI next week to see what the Cubs do.