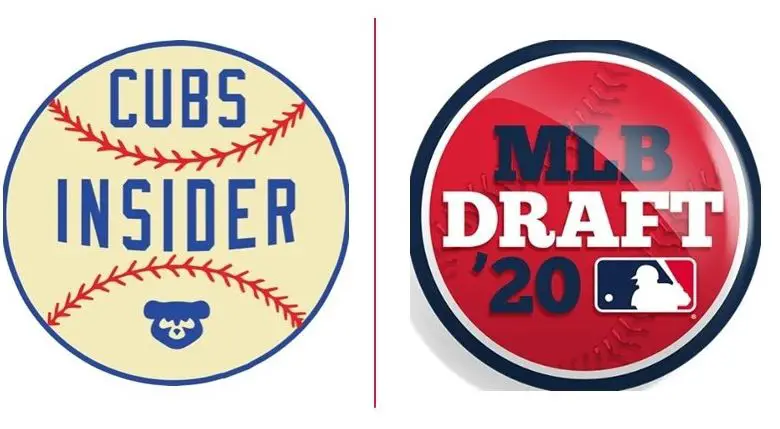 9 Undrafted Free Agents Cubs Might Target When Signing Period Opens Sunday
Between nationwide societal unrest, a pandemic, and contentious labor negotiations, baseball fans are stuck in a summer that may never end with a season that may never begin. There's been little to hope for until this week, but it's almost as if the draft brought us back to life a little bit and gave us something to look forward to. Even with just five rounds, it was a welcome reprieve from this new abnormal.
Starting on Sunday morning, Major League Baseball teams can sign undrafted amateur players as free agents to contracts up to $20,000. That may not seem like much for a professional contract, but many college seniors in the past signed for as low as $500-1000 because they had no other choice in the pursuit of their dream.
Led by new VP of scouting Dan Kantrovitz, the Cubs are seeking some diamonds in the rough after giving us a look at their new scouting and development philosophies with their five draft picks. We recently profiled five players the Cubs might target in the UDFA period, three of whom were actually chosen by other teams. Pitcher Trent Palmer was taken in the third round by the Blue Jays, Will Klein got his name called in the fifth round by the Royals, and Joe Boyle was taken by the Reds, also in the fifth round.
The two remaining players, 6-foot-6 first baseman Jacob Teeter from Florida Southern and power-hitting outfielder Elijah Cabel from Florida State, are still very much in play for Chicago.
Considering there are several hundred other prep and college players just waiting for a phone call, this process could come across as a free-for-all. In reality, though, it is likely to be almost as calculated as the later rounds of a draft. Kantrovitz probably had a good idea of which players he wanted to target as soon as the draft ended, whether it's a matter of seeking out more loud tools or creating organizational depth at positions of need.
Three players who immediately jump to mind come from the pitching factory known as the University of Louisville. Luke Smith, who was interviewed by the Growing Cubs podcast, was a starter this year for Louisville and might be destined for the bullpen as a pro. Based on conversations he's had with former Cardinals teammates Riley Thompson and Michael McAvene, he's already got a little familiarity with the Cubs new pitching infrastructure.
Closer Michael Kirian and setup man Glenn Albanese are two other pitchers the Cubs could look to sign once the gates open. I'd actually like to see them try to convert Kirian into a starter. At 6-foot-5, he's got the body built to withstand the grind of a major league season.
One other arm I really like is Coastal Carolina closer Chase Antle, who can get close to 100 mph with the fastball. He originally started out as a swingman with Bowling Green State and did a mixture of starting and relieving before moving to the closer role briefly with CCU. He only pitched in three games this year but did not allow a run or a hit in any. He's got a pretty decent frame at 6-foot-2 and 215 pounds, it's just a matter of harnessing that upper 90s heat.
ICYMI: Chase Antle brought the 🔥 on his debut on a cold night to finish of the DH.

Chants back at it tomorrow in Charleston!!#ChantsUP | #Selfless | #Relentless pic.twitter.com/YxDNb3lOOn

— Coastal Baseball (@CoastalBaseball) February 25, 2020
The Cubs have plenty of talent behind the plate, but they're probably eyeing more undrafted catchers just the same. Auburn's Matt Scheffler has decent size at 6-foot-2 and 190 pounds and he's hit well throughout his career. He originally began at Pierce Community College, where he hit .398 as a freshman and .369 as a sophomore, then hit .260 in his junior season for the Tigers. 
Scheffler was hitting over .400 in with 14 RBI in16 games before the season was canceled, so he can handle the stick a little. His experience catching some of the best pitchers in the country could come in handy with the Cubs.
TIE. GAME. 😤@matt_scheffler cranks one into the LF landing to give us new life!

M9 | AU 4, LSU 4 https://t.co/Vb920aWAlz

— Auburn Baseball (@AuburnBaseball) May 18, 2019
With a more aggressive eye toward finding high-upside guys, John McMillon from Texas Tech could interest Kantrovitz. A former outfielder, McMillon regularly hits 100 mph and is still learning to control his stuff. He struck out 67 batters in 47.2 innings last year and had 20 strikeouts through 9.1 innings in seven games this year. He even broke an aluminum bat.
I knew John McMillon threw absolute gas, but what happened in the ninth inning today was something I've never seen in my life.

OSU's Christian Funk fouled off a fast ball that broke an aluminum bat….at the handle. pic.twitter.com/a8LIMB8bNp

— Eric Kelly (@EricKellyTV) June 8, 2019
The unique circumstances of this summer could also have the Cubs going after some players they drafted in previous years. The most notable of those would be lefty AJ Block, who chose to attend Washington State rather than go pro in 2016.
Congrats to @aj_block who was given the @WSUPullman Top-10 Male Senior Award for Athletics!

🔗 https://t.co/qVSYyqI2hF#GoCougs | #BeUncommon pic.twitter.com/FnWlGhJhN0

— Washington State Baseball (@wsucougarbsb) May 8, 2020
There will be plenty of trends to monitor over the coming days, whether it's the sheer volume of undrafted players the Cubs sign or the tools they're looking for. Will they go heavy on pitchers or position players? Do they favor college seniors or go with more unproven players. The fun begins soon enough.