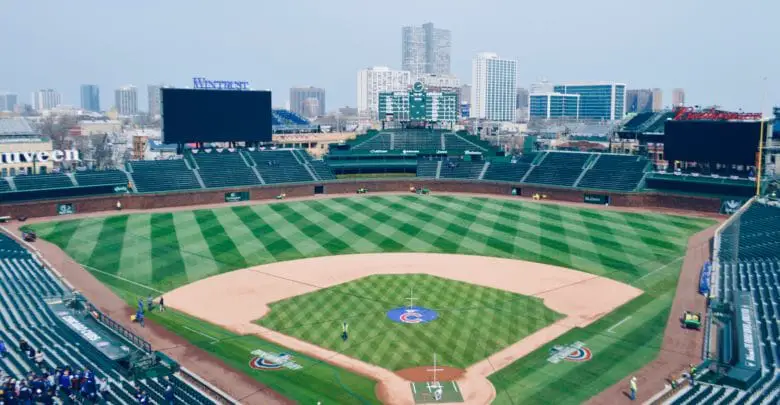 MLB Schedule Will Be Officially Announced Monday at 6PM ET on MLB Network
Update: CI has seen a copy of the Cubs' schedule and you can check it out here.
---
According to USA Today's Bob Nightengale, the 2020 MLB schedule will be officially released Monday evening at 6pm ET on MLB Network. It had previously been announced that two nationally televised games would kick off the season on July 23, with everyone else opening up the following day. The Cubs are not among those early participants, so they will play their first game on July 24.
And as Jesse Rogers tweeted, that first Cubs game will be on ESPN. That's bad news for local fans without Marquee because, barring a reversal of MLB's blackout policy, Chicagoland viewers may not be able to watch the game.
So good news for Cubs fans outside the market. The opener will be on ESPN on July 24. (6 pm CT)

— Jesse Rogers (@JesseRogersESPN) July 6, 2020
As Nightengale had tweeted over the weekend, the Yankees at Nats and Giants at Dodgers are expected to be the participants in those first two games. It's perhaps a little strange to open with an interleague tilt, particularly when national broadcasts of the Yankees and Red Sox are so heavily hyped, but the schedule will be highly regionalized this season.
Teams will play only against their own division and the corresponding geographical division in the other league, essentially creating three 10-team blocks. There will be 10 games against each of the four division rivals and an average of four each against the five teams in the other division. A rivalry provision may mean playing six games against one interleague opponent, with just three games against against two others to balance things out.
I'm fine with the Cubs and Sox playing more frequently if only because it reduces travel for both clubs that much more. It'll be even better for the Cubs if it means playing fewer games against the Twins. We'll have the official schedule for you here once it's released.