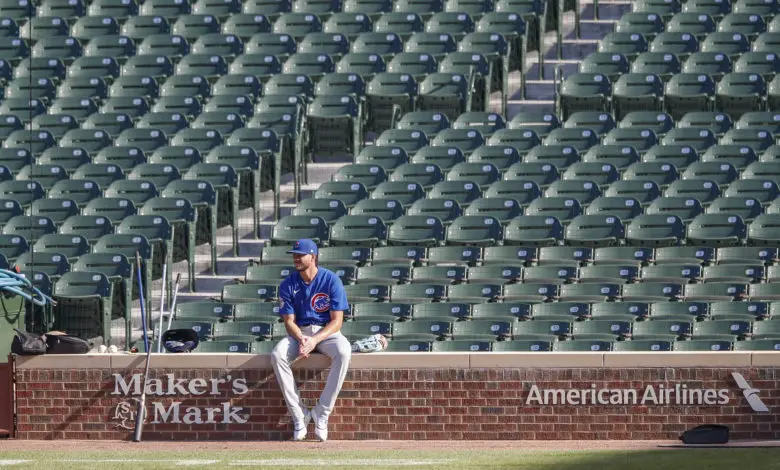 Cubs Stats to Monitor: Kris Bryant Struggling More Than Usual Against High-and-Tight Pitches
Even the best hitters go through slumps, and playing in this bizarre COVID environment certainly doesn't make it any easier to establish a rhythm. Kris Bryant is currently mired in a funk that has seen him swinging through a lot of pitches, particularly against those thrown up and in.
The 2016 MVP made successful adjustments in 2019, generating about 20% harder contact against pitches thrown at his knuckles as compared to 2018. This year, though, Bryant has struggled mightily against pitches in that same location, as you can see below in the heat maps below (colors represent exit velocity in mph).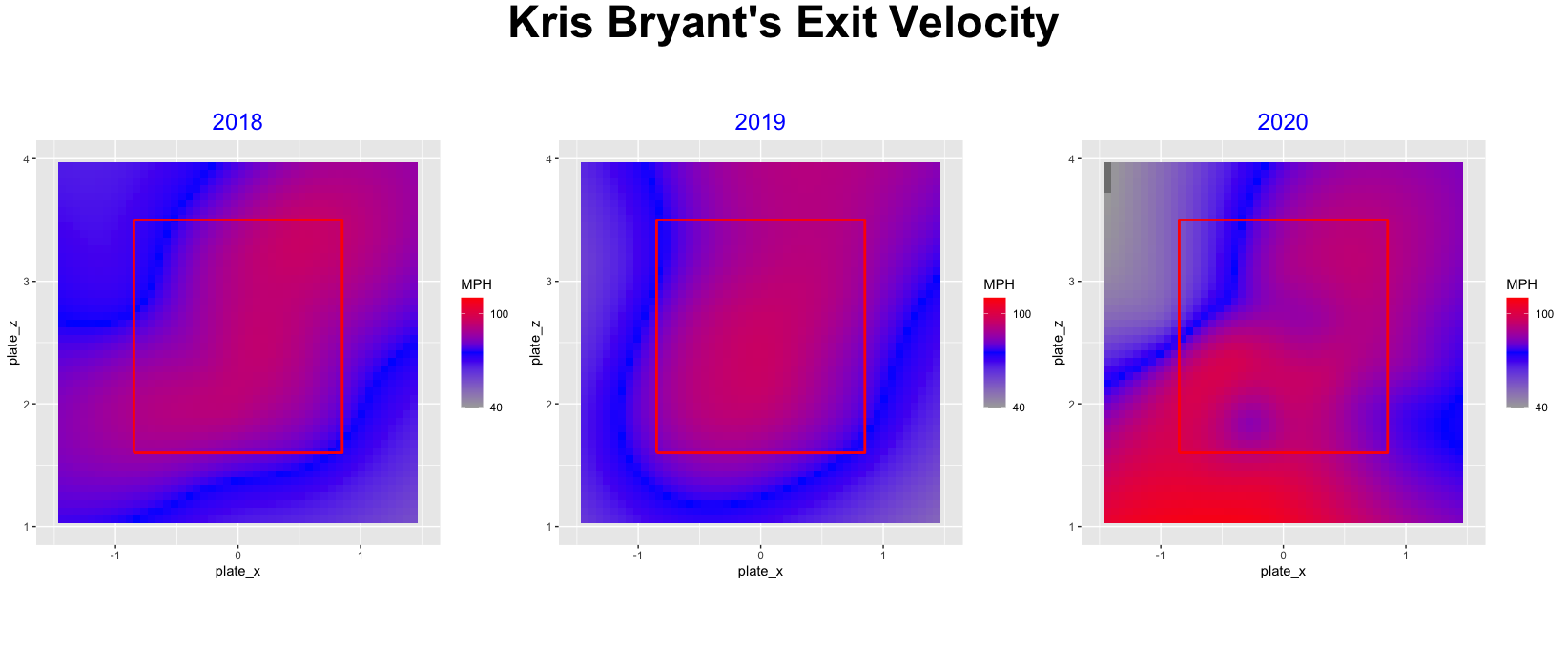 Although KB's contact against up-and-in pitches has been unusually weak, he is still crushing pitches elsewhere in the zone. Plus, he's swinging at roughly 12% fewer pitches outside this year compared to the last two years. When he does regain form against high pitches, you can bet his numbers will start to trend upwards because his overall plate approach and exit velocity against elsewhere in the zone appear normal.
---
Update: Bryant saw a wrist specialist and got an injection Tuesday, putting him out of action until at least Friday.
Ross: Bryant had the wrist looked at by a specialist today. The manager also said that, if Cubs viewed an injured list stint as necessary, they would place Bryant on the IL. Not there yet.

— Jordan Bastian (@MLBastian) August 18, 2020