Cubs Place Kris Bryant on 10-Day IL with Left Ring Finger Sprain, Left Wrist Pain
Kris Bryant was placed on the 10-day injured list prior to Saturday's game against the Chicago White Sox, with the start of his stint retroactive to Wednesday. The former MVP has been dealing with nagging finger and wrist injuries since landing awkwardly on a diving attempt in left field during the Cubs' final game in Cleveland.
He received an injection, presumably cortisone, on Wednesday and took swings for the first time on Friday, but clearly wasn't ready to return. Bryant can be activated next weekend's series against the Cincinnati Reds.
https://twitter.com/MLBastian/status/1297314276600877057?s=20
He also dealt with a hyperextended left elbow earlier in the season and the injuries have contributed to an uncharacteristic 65 wRC+, .266 wOBA, and .177 batting average. Specifically, KB has struggled against inside inside pitches, the same one against which he improved last season.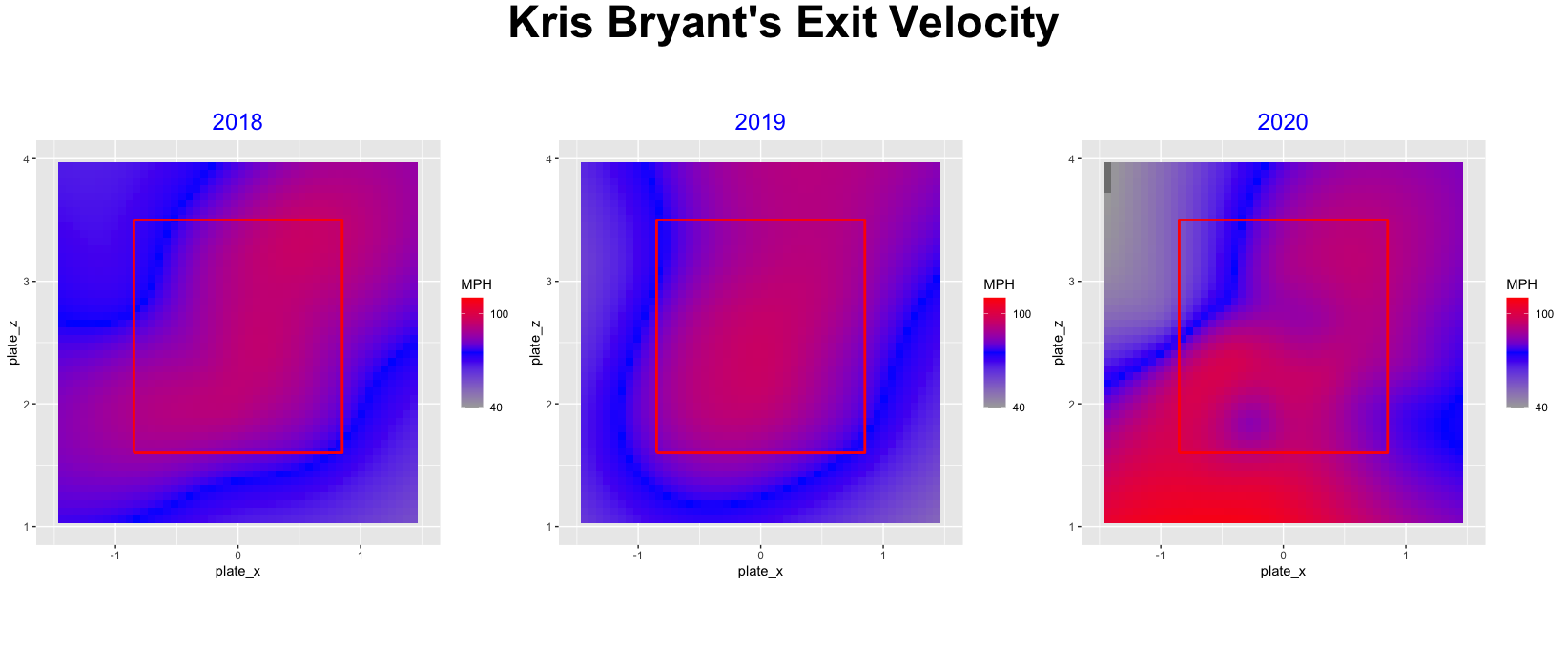 This latest setback comes when the Cubs own a strong 16-9 record in part due to excellent production from their depth of David Bote, Jason Kipnis, and Victor Caratini. But there is no doubt that the Cubs will need Bryant back in the lineup when their pennant run accelerates.
---
Ed. note: I've got a sneaking suspicion there's more to Bryant's wrist issue than the Cubs are letting on, mainly because they're being pretty coy by calling it "soreness." Not a sprain like with the finger, which means he's either got stretched or torn ligaments in the digit. You might go on the IL for soreness, but you don't generally get a cortisone injection. When Bryant received an injection in his knee last season, he was back out on the field in a couple days.
The wrist is admittedly pretty important when it comes to the swing, though, so additional caution is certainly understandable. Still, my paranoia led me to some quick internet searches and a fear that Bryant may be dealing with a scaphoid fracture. These usually occur during a fall on an outstretched wrist and aren't necessarily obvious because there's often no deformity and very little swelling. In some cases, the fracture isn't even visible in x-rays.
Remember, Bryant remained in the game and hit a homer immediately after the injury, indicating there wasn't a great deal of swelling at the time. That could also be the case with something less severe, a garden-variety strain or sprain, so perhaps I'm just getting ahead of myself.
A perusal of the various types of wrist fractures didn't lift my spirits much and I wouldn't advise it unless you're one of those Facebook people who inexplicably hate Bryant for not winning the MVP every season.