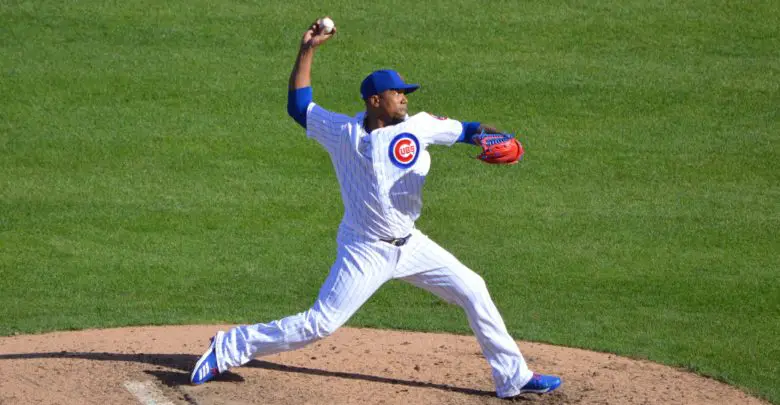 Pedro Strop Shut Down with Hip Injury, 2020 Season Effectively Over
Those of you who've been anxiously awaiting Pedro Strop's return for one reason or another can go ahead and exhale. The boisterous righty won't be pissing of boomers with his cocked hat because he wasn't able to round back into form after being released by the Reds.
Strop's velocity had been way down from previous seasons and he was having trouble finding the plate, then he hit the IL with a groin issue and was DFA'd upon his activation. As Sahadev Sharma reported in The Athletic, any hope of Strop coming in to fill the void left by Rowan Wick's oblique injury has now been dashed due to another injury.
Unfortunately, the stuff never fully ticked back up to where it had been when he was at his best, and Strop was recently shut down with a hip injury, effectively ending his 2020 season.
Maybe the Cubs can just bring him on as an honorary coach to lighten the mood and keep his teammates in line. Strop was always a leader in that clubhouse and his absence was felt after he signed with Cincy this winter. He probably wasn't going to be a legit option for the bullpen even had he remained healthy, but this makes one less lottery ticket the Cubs can attempt to cash in.
Here's to hoping someone else steps up soon.