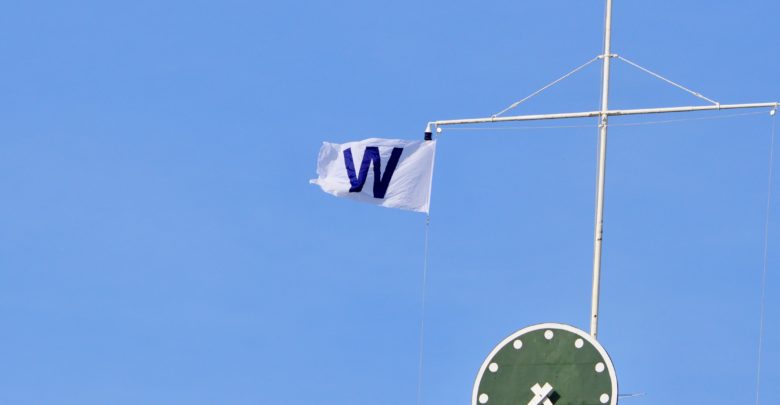 Chicago Cubs Score and Recap (9/25/20): Cubs 10, White Sox 0 – Bats Blast Five Bombs to Back Darvish
Something had to give in a battle of teams limping to the finish line despite having secured playoff bids. Give it did, as the Cubs took advantage of numerous early mistakes from Dylan Cease to bomb their way to a 10-0 win. Coupled with a Cardinals loss, this puts the Cubs' magic number for the Central at just one.
In addition to the three bombs they hit aganst Cease, the Cubs tacked on five more runs and two more longballs against Sox relievers.  continued his Cy Young-caliber run. Yu Darvish threw seven more solid innings, giving up no runs and extending his record to 8-3 with a 2.01 ERA on the season. Already leading the NL in fWAR at 2.6 coming into the game, Darvish pushed that number even higher as he turned in another gem.
Kyle Schwarber started things off for the Cubs in the top of the 2nd with an opposite field blast that spelled things to come for Cease. After Nico Hoerner walked and Ian Happ singled in the 3rd inning, Contreras took an outside fastball over the right field wall to make it 4-0 and really get the party started. He also set a record for highest bat flip ever recorded, sparking fireworks that culminated in a pitch to his back and a flurry of Sox ejections. Not to be outdone by Schwarber or Contreras, Javier Báez,l deposited one 428 feet into the left-center bleachers to make it 5-0 Cubs in the 4th.
While they certainly didn't need any more, the Cubs kept piling on as Victor Caratini finally found his way into the seats. Things started breaking down for both teams in the 7th as Contreras came around to score on a brutal Jace Fry error that allowed Báez to reach. The Cubs scored once again in the 8th as Happ flew out to Luis Robert in center, who made a perfect throw home to get Caratini. Except, Yasmani Grandal dropped the ball and Caratini scored to make it 9-0. Contreras added another big fly off second baseman Yolmer Sanchez to finish the scoring in the top of the 9th and exact revenge for the HBP. (Box score)
Why the Cubs Won
For the first time in a long time, the bats came alive in a big way to back another great Darvish start.
Key Moment
Schwarber's oppo taco in the top of the 2nd set the tone for an offense that went crazy with five bombs.
Stats That Matter
The Cubs scored as many tonight as they had in the last seven games.
Contreras had a monster night: 2-for-3 with a walk, 3 runs, 4 RBI, 2 bat flips.
Four of five home runs hit tonight for the Cubs were opposite-field jobs.
Darvish's line: 7 IP, 3H, 0R, 1 BB, 5 K, W. He may not win the Cy Young, but this was a nice final statement in a season of stellar pitching.
Báez had an extra base hit from both sides of the plate tonight. He also had two baserunning blunders.
Bottom Line
The Cubs magic number stands at just one after a Cardinals loss and Cubs win. Win one of two this weekend and the Cubs are Central Division Champions.
On Deck
Big Jon Lester gets the ball for the Cubs with a chance to crown the Cubs division champs and also hand the White Sox their first loss against a southpaw this season. Lester will face right-hander Dane Dunning at Guaranteed Rate Field at 6:10pm CT with the broadcast on Marquee, NBC Sports Chicago, and 670 The Score.