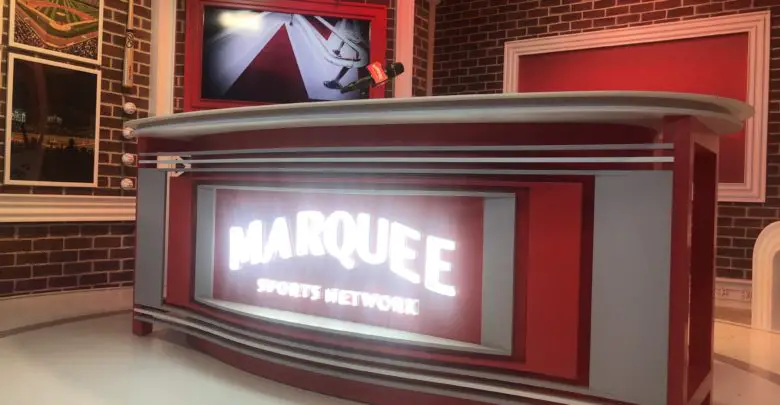 Cubs Net Slightly Below-Average Viewership Growth for 2020 Season
It was a given that baseball viewership would be up in a season that featured no fans at the ballpark, but we now know how exactly much thanks to Maury Brown of Forbes. Well, maybe not exactly, since not all MLB regional sports networks subscribe to Nielsen's new service that now includes digital viewers rather than just traditional television.
The shift to track mobile subscribers in addition to standard broadcasts means overall viewership is up despite that fact that actual ratings for RSNs appear to be way down in many cases. According to Brown, the bump came out to "4.2% for the 60-game regular season based on P2+ (people ages 2 and up) from the start of the season on July 23 through September 27." Leading the charge were the White Sox, who saw a 152% increase in viewership from last season.
That was the largest bump in MLB and can be attributed to the team's exciting roster and a playoff run that saw them holding the best record in the AL prior to a late-season skid. What's more, the Sox no longer have a National League counterpart on NBC Sports Chicago since the Cubs left for Marquee Sports Network. Speaking of which, how did the Cubs and Marquee fare?
Though they remained among the four largest teams in terms of total viewership, the Cubs' average impressions per game increased by only 4% from last season. That was just the 12th-largest bump in MLB and is actually slightly under the 4.2% average increase across the league. Maybe having the rooftops open dragged them down just a wee bit.
The reality of it is that the Cubs probably would have been up significantly had this not been Marquee's maiden voyage. The fledgling network didn't have an agreement with cable giant Comcast's Xfinity service until right before the start of the season and didn't offer mobile authentication for Comcast subscribers to watch via the Marquee app for several weeks after. That alone might have cost tens of thousands of impressions.
As Brown notes, there are many other complications when it comes to drawing any definitive conclusions from this season's numbers. The shortened schedule is obviously the biggest of those, then you've got all the disruptions from teams like the Marlins and Cardinals experiencing COVID outbreaks and forcing sweeping changes to dates and times of dozens of games.
Another wrinkle I didn't see noted and that could affect the Cubs more than any other team in baseball is that the 2020 season was played almost exclusively in the evening. With just a few exceptions, none of which took place on Friday (except for the Cubs' final playoff game, which was foolishly rescheduled from Thursday due to "inclement weather"), there were only a handful of afternoon games. The whole point of that was to cater to TV audiences, and it appears to have worked.
Of course, the competition from the NBA and NHL throughout the season is something MLB hasn't had to face in the past. Though they typically end early in the summer, those leagues were forced to compete into the fall as a result of their own shutdowns. All told, this was just a very strange set of circumstances that we probably won't fully grasp for quite some time.
However, one thing does seem pretty clear when reviewing some of the trends above in relation to the Cubs and what they may or may not do this winter and beyond. The Red Sox followed a disappointing season in 2019 with an even worse one in 2020 and saw their viewership numbers halved as a result. The defending world champion Nationals also took a dive as their end result fell significantly short of last season's triumph.
With Marquee just getting its legs under it, the last thing the Cubs need is to field a mediocre product or one that looks just like this year's with some minor tweaks around the edges. I'm not necessarily saying they can't win again by simply running it back — though it's perfectly reasonable to question the wisdom of such a move — but I am saying it won't be good for viewership numbers if fans perceive the team to be the same or worse.
Watching the Cubs was downright excruciating at times, like when they were held to one run or shut out in 10 of their final 28 games. That included their brief postseason stint, in which they managed a lone tally on a solo homer across 18 innings. Playing like that will have people turning the channel just to avoid the anguish.
That's particularly true when there's a team on the South Side that figures to get better with experience, much like the Cubs did from 2015 to '16. The die-hards aren't suddenly going to abandon ship, but those general fans who simply want to watch a more exciting brand of baseball will sure as hell be happy to flip to NBC Sports Chicago over Marquee.
There's also the matter of Marquee's app, which is clunky and presents a mild barrier to entry for those fans hoping to watch on mobile. My personal gripe is more with the TV version of the app, which I had to use when our DirecTV box started acting up. The need to re-authenticate every couple of weeks and the significant lag on the feed makes it a little bit of a pain for someone who's also participating in the social media discussion of the game while watching.
Those are minor qualms that largely come out in the wash, so I may just be picking nits. The moral of the story is that the Cubs really didn't see much of an increase in TV viewership this season and are at serious risk for a dip in 2021 based on what they do this winter and how they come out of the gate next season. Which is to say the main reason fewer people will be booing Marquee a year from now is because it's possible not as many of will be watching in the first place.