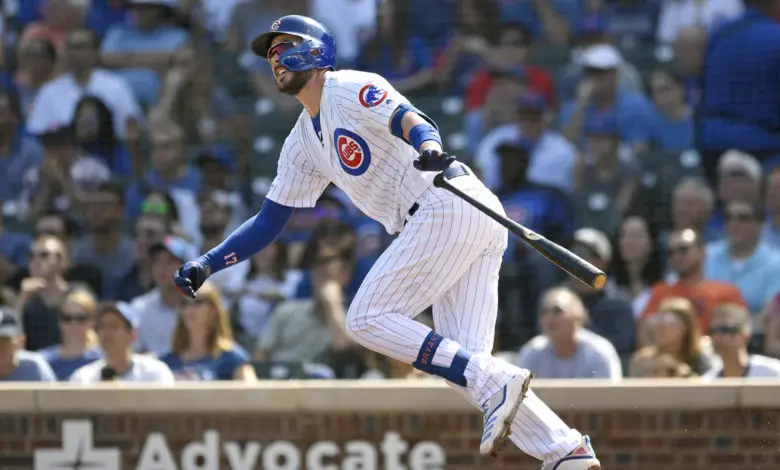 Buster Olney Says 'Informed Speculation' Puts Kris Bryant with Mets or Blue Jays
This weekend's report that the Blue Jays had talked to the Cubs about Kyle Hendricks and Kris Bryant ruffled a few feathers, so I'll keep this as bland as possible. As the offseason continues to trudge by, even the national guys have resorted to warming up leftovers to serve for dinner. Like Buster Olney citing an anonymous club official who believes Bryant will end up in Queens or Toronto.
In the category of informed speculation: I asked one club official not involved in Kris Bryant talks where he thinks the Cubs third baseman will land. His guess is Mets or Jays.

— Buster Olney (@Buster_ESPN) January 25, 2021
Let's briefly unpack this, starting with the fact that this source is from a team that is not involved in any Bryant talks. This person has probably heard whispers or maybe something more tangible from a colleague in another front office, hence the characterization of the info.
We also know that the Blue Jays would like to add a third baseman, have money to burn and prospects they're willing to part with, and have been tied to Bryant through both speculation and reports all winter. It's also possible that they're even more hungry for an impact bat after missing out on Michael Brantley.
And, yes, even though a lot of people have bought into the flimsily revised history report on Bryant, he's absolutely an impact bat. Just in case anyone out there is still clinging to the fallacy that he hasn't been the same since being hit in the head by a German Marquez fastball in 2018, please take the time to review the pertinent details of the situation.
Okay, back to the story. The Mets are likewise in buying mode and could use a slugger to pair up with Francisco Lindor in the heart of the lineup. Even though it's hard to see Bryant wanting to stay in the Big Apple long-term, the Mets are clearly going for it and are one of only a very small handful of teams that might take on his salary for just the one year without requiring the Cubs to eat much or any of it.
What a wild concept that is, huh? Not many teams are willing to pay money for good players these days, though the market for one-year deals sure has been robust.
So, really, the educated speculation isn't much more than you or I could have come up with on our own based on the reports that have been out there so far. Then why bother publishing this at all? I'd love to offer you a thorough answer, but I'm hungry and the microwave just beeped.