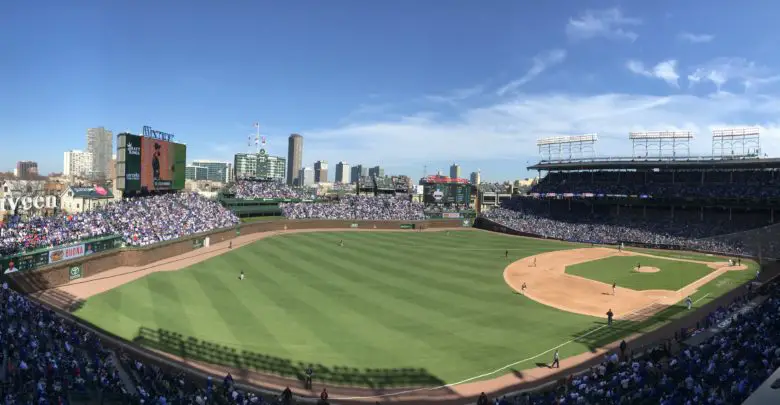 MLB Proposes Delayed 154-Game Season with Full Pay, Expanded Playoffs
According to Tim Brown of Yahoo Sports, MLB has submitted a proposal to the players union for a 154-game season that would start a month later and extend a week longer than currently scheduled. Players would receive full pay — there seems to be some dispute over whether it's full relative to 162 games or just prorated at 154 — and the postseason would be expanded again, though perhaps not with the 16-team format we saw in 2020.
MLB on Friday proposed to the union a 154-game schedule with full pay, delayed by a month and extended by a week, sources say. Also, with expanded postseason. Union considering.

— Tim Brown (@ByTimBrown) January 31, 2021
The union is considering the offer, which was just made this past Friday, and should have a response in short order given how close we are to spring report dates.
It's difficult to analyze this latest offer too thoroughly without additional details, but it appears on the surface to be a little more amenable to the union than previous proposals that were rejected out of hand. Those were centered primarily around expanded playoffs and only included what the players felt was an insufficient increase in the guaranteed postseason pool.
Guaranteeing salary and maintaining as much of the season as possible are priorities for the players, so this appears to have better concessions than simply bringing the DH back. That could very well be included here as well, either as part of the initial proposal or following inevitable negotiation.
Pushing the start of the season back by a month should help to preserve as much of the season's integrity as possible, since infection rates are expected to fall precipitously from mid-February to mid-March. That was at the core of a letter to the commissioner from Cactus League officials concerned about Arizona's alarmingly high COVID-19 numbers.
There was some controversy around that letter, namely the rumors that the league itself was responsible for it, but the science behind it is sound. In addition to existing efforts, the single-dose Johnson & Johnson vaccine has shown promising results and is expected to be approved for public use by the end of February. And because it doesn't have to be super-cooled like its mRNA-based predecessors, distribution has fewer logistical hurdles to clear.
To this point, the players' stance has been to start on time and complete a full season, mainly because that means getting full pay. Owners, on the other hand, object to starting later because it means ending later and restructuring very lucrative postseason broadcast rights deals. This new proposal appears to give a little on the back end than a previous olive branch that would have cut the season to as few as 140 games, though we're still looking at around two weeks of games that will need to be made up.
Just so we're on the same page there, you figure 23 or so fewer days in the season translates to about 21 games. Eight of those are eliminated by the 154-game schedule, leaving 13 that would likely have to be made up by doubleheaders and fewer off-days. That presumably means the return of 7-inning twin bills and extra-innings rules meant to curb marathons.
The final wrinkle that should be noted here is that pushing start dates back means a greater likelihood for fans to be in attendance for more games. That's clearly important to owners for more than altruistic reasons and you have to think players would much prefer to avoid performing in empty ballparks again if that possibility exists.
There are a lot of moving parts here, but it does at least look like the major gears that will power the machine are more closely aligned than before. Of course, history tells us nothing is ever as simple as it seems at first blush.
---
Ed. note: The biggest issue with this seems to be that the league isn't willing to guarantee full pay if cancellations pull the season below 154 games. If the players feel owners are pushing them into a shorter season with fewer breaks in hopes that games will be lopped off and pay can be decreased, the existing acrimony may prevent anything from happening.
---
Update: The union is expected to reject the proposal, according to Bob Nightengale of USA Today.
---
Update #2: According to Maury Brown of Forbes, the offer is actually not for full pay at a 162-game level, but full prorated pay for 154 games or whatever they end up playing. Here's a good explanation of why the info has varied in the early reporting of the offer.
The proposal by MLB that was sent Friday and largely surfaced today is a good example. If you look back on some insider reporting early this AM, it's clear it was a direct conduit from MLB. The true nature of the offer has dribbled out over the course of the day 2/x

— Maury Brown (@BizballMaury) January 31, 2021