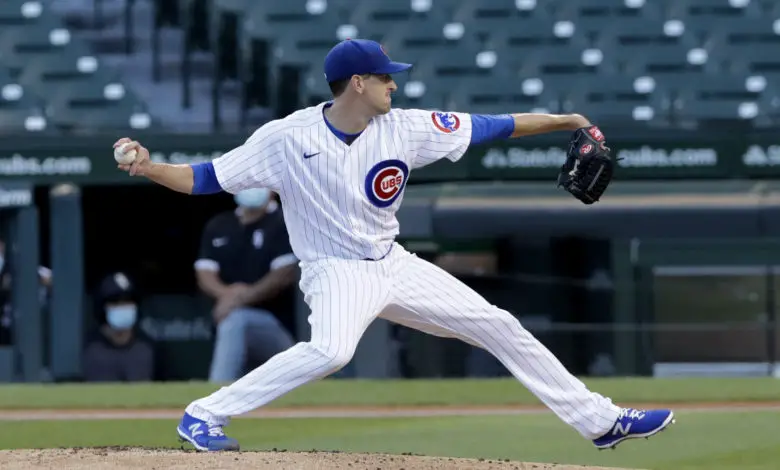 Kyle Hendricks Will Start Cactus League Opener, Should Be Ready for 'Start of Season'
Pitching coach Tommy Hottovy told reporters Thursday that Kyle Hendricks will start the Cubs' Cactus League opener on Monday and that he's on target to be ready for the "start of the season." Hottovy played coy about exactly what that meant, but I think we can all read between the lines a little bit when it comes to Hendricks being the Opening Day starter again.
Cubs pitching coach Tommy Hottovy said this morning Kyle Hendricks is slated to start Monday's Cactus League opener. Puts Hendricks on target for "the start of the season."

So, Opening Day?

"The start of the season," Hottovy said with, I'll just assume, a smirk under his mask.

— Jordan Bastian (@MLBastian) February 25, 2021
Hendricks took the bump against the Brewers to open the 2020 season with a complete-game shutout, but that was more about the timing of the rebooted schedule. Yu Darvish was the team's ace and he pitched like it, but the big trade in December unquestionably handed that role to Hendricks moving forward.
The real question now is how the rest of the rotation lines up, with only Zach Davies and Jake Arrieta seeing their names written in ink at this point. Trevor Williams was brought in on a rare guaranteed deal, Alec Mills wants to make the Cubs make some tough decisions, and Adbert Alzolay is confident in his ability to ascend to a full-time role. David Ross has said he wants to stick with a five-man unit, though it's been made clear from the start that they'll need plenty of depth.
Ross and Hottovy can cross that bridge when they come to it, but for now they know who's at the top of the list and that allows them to set everything else up behind Hendricks.