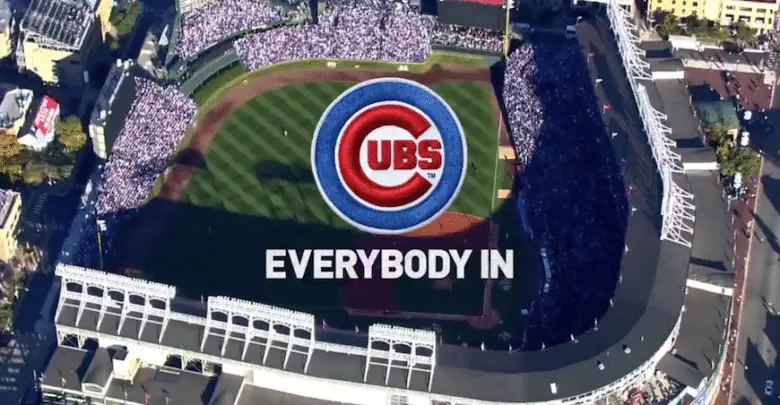 Everybody Back In: Cubs Anticipate 100% Capacity By Season's End, Baseball Budget Should Increase Again
You're no doubt familiar by now with the "biblical losses" suffered by a Cubs organization that depends upon gameday revenue from fans at Wrigley Field for 70% of its income. If you're among those who are sick of hearing about such things, consider today's update a metaphorical vaccine.
Dubious though ownership's claims may be, slashing more than 100 jobs and trimming the baseball payroll certainly indicated the Cubs were intent on limiting expenditures in the wake of a shortened season with no fans and with uncertainty about the 2021 campaign. As the outlook on fan attendance began to look more positive, however, Tom Ricketts approved an increase to the baseball budget that allowed Jed Hoyer a little more breathing room. Hoyer indicated recently that there would be even more room to add players if Wrigley was allowed to welcome spectators.
Monday brought official word that the Cubs would be able to operate at 20% capacity, right around 8,200 fans, starting with Opening Day on April 1. The team acknowledged in its official announcement that it would have opportunities to increase those numbers over the course of the season with approval from the city and state, a possibility that seems very likely given the growing vaccination rates and plummeting positivity and hospitalization rates.
Cubs president of business operations Crane Kenney told 670 The Score's Mully and Haugh that he anticipates a steady growth in attendance that could see Wrigley packed by the end of the season.
"We see a path early on, with success early on at 20% to move to 30% and ideally sometime this year we'd like to be at 100% in the ballpark," Kenney laid out. "Certainly, the goal is by the time we're playing in October, we're seeing a full ballpark.
"As the numbers continue to come down, hopefully, and the availability of the vaccine goes up, we think the percentage attendance continues to ride with them."
Even hovering at that 20% would be enough for the Cubs to break even, or so Kenney said. That's an incredibly tough claim to swallow at face value, particularly in light of what the team have said to this point, but he was almost certainly talking about the cost of operating the ballpark on a daily basis and not the threshold for running the entire organization. Still, the way he phrased it makes it seem as though anything above 30% could mean more money for player acquisitions.
"The lifeblood of our business is having people in the building," Kenney said. "It's not just the ticket sales and concessions and parking and premium. It's corporate partnership revenue as well. No question, having people in the ballpark will help us this year.
"As we scale up from 20%, you'll start to see some revenue come in. It can be used for players and other things."
There's a lot of play in what what Kenney is saying here, or really what he's not saying, but there's simply no way they can cover total operating costs for less than $70 million. That's roughly what they'd bring in if we figure 8,300 fans spending $100 apiece over 81 home games. While I believe there's ample reason to be skeptical of magnitude of the Cubs' losses — and those of 29 other MLB teams — in 2020, it also makes sense that they need a lot more than 20% in order to make meaningful moves this season.
At this point, both greater attendance and adding at the deadline seem like distinct possibilities, even if the former is far more likely than the latter. There's also the idea that a better financial outlook means extending current players. What we know for certain is that fans will be allowed at Wrigley and that their numbers are almost certain to increase in number somewhat rapidly as the general population reaches higher levels of herd immunity, for lack of a better term.
So even if it's only the result of backfilling the hole ownership has dug over the last few years, maybe those wheelbarrows of cash will finally be dumped into the budget after all.