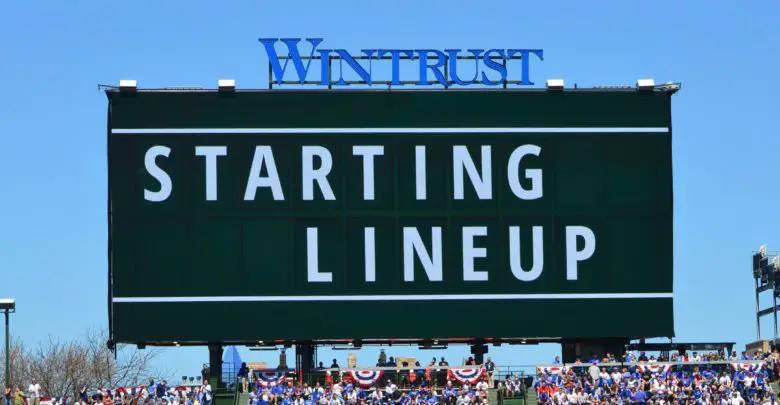 Chicago Cubs Lineup (4/3/21): Arrieta Makes Cubs Return, Marisnick in Center, Contreras Leading Off
The Chicago Cubs will take on the Pittsburgh Pirates today with a familiar lineup with one noticeable exception: Ian Happ will sit today in favor of Jake Marisnick. Oh, and Willson Contreras is batting leadoff. So there's that.
Kris Bryant is batting second behind Contreras, he's followed by Anthony Rizzo at first, Javier Báez at short, Joc Pederson in left, and Jake Marisnick in center. Jason Heyward is playing right and batting seventh, followed by David Bote at second base.
Jake Arrieta is on the mound for the Cubs at Wrigley Field for the first time since October 18, 2017. That was the night he led them to their lone victory over the Dodgers in the NLCS, the last postseason game in which the Cubs have been victorious. These ain't the Dodgers, this ain't the postseason, and Arrieta ain't the same pitcher, but dammit if this doesn't feel pretty good just the same.
Arrieta had his patented slutter working during spring training in Mesa and the forecast is wee bit nicer than on Thursday, so maybe he'll get some of that old magic working. After Kyle Hendricks was uncharacteristically bad on Thursday in the loss, it sure would be nice to get into the win column.
Opposing Arrieta and the Cubs is 31-year-old Tyler Anderson, formerly of the Rockies. The lefty made 32 starts for Colorado in 2018, then saw his performance tanked by knee issues that limited him to 20.2 innings before requiring surgery in 2019. The Giants picked him up last year and he was solid, if wholly unspectacular, over 13 appearances (11 starts).
Anderson is mainly a fastball/change guy, using that combo for around 70% of his pitches, then he'll go to the cutter for good measure. His curveball actually grades out as his best pitch in terms of value, but a lot of that comes from using it so infrequently that it catches batters off-guard. Anderson's change has been spotty and his fastball only sits around 90 mph, so Cubs hitters should be able to get right in this one.
That will really be the case if Anderson's batted-ball trends hold, as he's prone to giving up a lot of solid contact in the air. This isn't a game in which the Cubs need to be worried about platoons because Anderson has pitched to uncannily similar splits over the course of his career. Lefty batters have a .783 OPS with a .334 wOBA, while righties are at .786 and .334 against him. Maybe a Joc Jam is in order.
First pitch is set for 1:20pm CT on Marquee Sports Network and 670 The Score.
Here is today's #Cubs lineup behind @JArrieta34! #CubTogether pic.twitter.com/VWTfbzl9f0

— Chicago Cubs (@Cubs) April 3, 2021