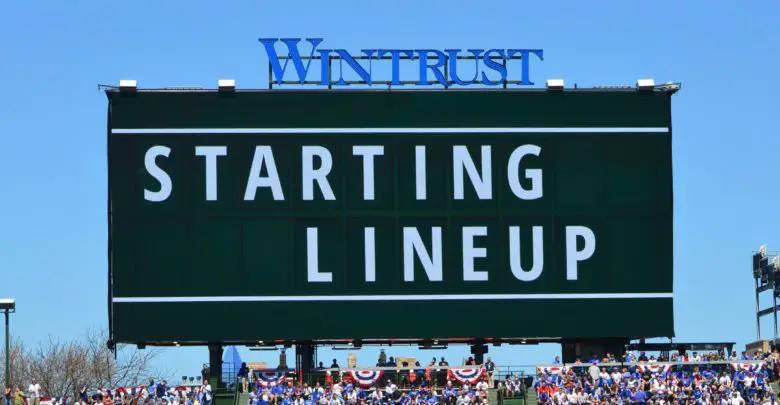 Chicago Cubs Lineup (4/6/21): Happ Leads Off, Pederson in LF, Alzolay Starting
Ian Happ is back in center and leading off, followed by Willson Contreras behind the plate, Anthony Rizzo at first, and Kris Bryant batting cleanup at third. Joc Pederson returns to left after a day off still in search of his first Cubs hit, Javy Báez bats sixth, Jason Heyward is in right, and David Bote is at second.
No member of the Cubs, not even Trevor Williams, has been as outwardly excited about the season as Adbert Alzolay. After heavy speculation that gaining an extra option on him would see the Cubs starting him out at the alternate site, Alzolay ended up making the roster and is in the starting rotation. Even when that eventually changes, which the Cubs have said will be the case, he's understandably stoked for the opportunity to prove himself.
Alzolay didn't have a great spring, in large part due to one particularly rough outing, but he's got the stuff to dominate at the highest level. Known for his mid-90's fastball and big curve up until last year, he was planning on 2020 being "The Changeup Year" before mid-season additions of a two-seam and slider significantly increased his repertoire and his potential to stick as a starter. Now it's a matter of staying healthy and being more consistent.
Going for the Brewers is 24-year-old righty Freddy Peralta, who has primarily worked as a reliever and is making his second appearance of the season after pitching two innings of relief on Opening Day. It's hard to see him going deep in this one, so prepare yourself for a cavalcade of Milwaukee relievers that could well include lefty Josh Hader.
Peralta actually made his first and only start last season against the Cubs, going three innings and giving up four earned runs on three hits and two walks. He struck out two in a losing effort, a surprisingly low total for someone who ended up with 47 K's in 29.1 total innings, but then notched five strikeouts in two innings against his division rivals three weeks later.
With six strikeouts in his first outing this season, Peralta has done nothing to show he's slowing down. At the same time, though, he walked three and allowed two hits. A lot of the contact he allows is in the air and a lot of that is hard, so even though he does a decent job of keeping it in the yard he will often pay for mistakes. His 96 mph heater is easily his favorite pitch and he can miss a lot of bats with it, but he's also got a decent slider and firm change that sits close to 90 mph.
That mix has made him more dangerous against righties, who he's limited to a .285 wOBA and .668 OPS, while lefties are at a .329 wOBA and .744 OPS. Batters from both sides strike out more than 31% of the time and have nearly identical slugging percentages against Peralta, but lefties walk about twice as often. Sometimes it's all about seeing it just a little bit better.
In the end, it might not matter much with Peralta only expected to pitch three innings or so. He could possibly go deeper if the Cubs bail him out, though he's not known for efficiency and the home team should be able to run up his pitch count early. Then it's a matter of getting to the bullpen and making Craig Counsell sweat.
First pitch is once again at 6:40pm CT in keeping with a schedule that's a bit more friendly for both school and work now that fans are back. The night starts will be pushed back through the summer months before getting earlier again in September. Tonight's game is on Marquee Sports Network and 670 The Score.
Here is tonight's #Cubs starting lineup behind @adbert29!#CubTogether pic.twitter.com/6g78PVbMy6

— Chicago Cubs (@Cubs) April 6, 2021