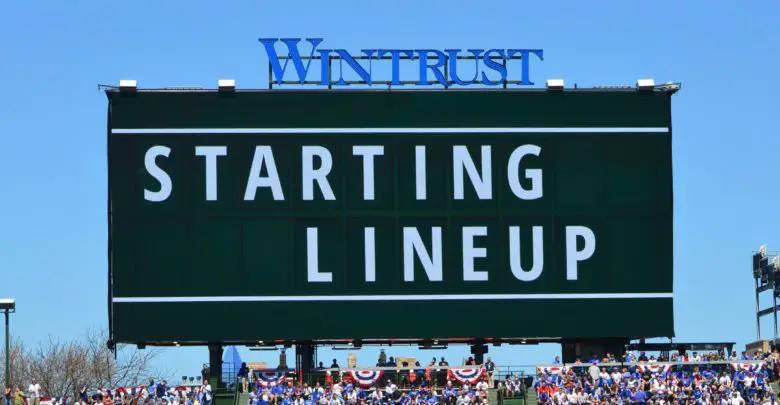 Chicago Cubs Lineup (4/13/21): Happ Leads Off, Sogard at 2B, Hendricks on Mound
Kyle Hendricks is not feeling well, and out of an abundance of caution, we've decided to postpone his start.

Alec Mills will start tonight's game.

— Chicago Cubs (@Cubs) April 13, 2021
---
Ian Happ leads off in center, Willson Contreras is behind the plate, Anthony Rizzo is at first, and Kris Bryant is at third for what would be the cleanup spot if anyone could actually reach base ahead of him. Joc Pederson is in left, Javy Báez is at short, Jason Heyward is in right, and Eric Sogard is at second.
Boy, that is an interesting combo at the bottom of the order, particularly after last night's online shenanigans. That's a little esoteric for those of you who aren't chronically online, but suffice to say it's really not the kind of thing you want to have creeping into the clubhouse.
Kyle Hendricks was much better in his most recent start against the Brewers than he was on Opening Day against the Pirates, but he'll have to be great tonight in what looks to be a tough matchup for the Cubs' struggling bats. The ace held Milwaukee scoreless over six innings, allowing just four hits and walking one with six strikeouts back at Wrigley. Of course, he failed to get the win because the Cubs were likewise scoreless until the 8th inning before eventually falling in extras.
Brandon Woodruff was even more dominant than Hendricks in that one and he has the potential to shut the Cubs down again tonight with his fastball and sinker offsetting his secondaries. The big righty cruised through seven innings, striking out eight with no walks while allowing just one hit as he leaned on the hard stuff.
Woodruff appeared to be following a book on the Cubs because his pitch mix varied significantly from his first start against the Twins. Some of that could have been due to the conditions, of course, but it certainly seemed as though he came in with a plan. Upping his four-seam from 28% to 40% while dropping his slider and change from 18% to around 10% and then throwing the curve 11% instead of 3% had to have been calculated.
He knew he could get the Cubs to miss or take high hard offerings to get ahead, after which he could pound the lower portion of the zone with sinkers and curves. The result was a lot of swinging strikes and a 57% grounder rate that's roughly 10 points higher than his career average. We could be skeptical of these results because of the small sample or we could see that they're all part of a bigger pattern when it comes to opposing pitchers knowing how to attack Cubs hitters while the opposite doesn't seem to be true.
With that in mind, I would suspect we see Woodruff change tack a little in this one and get back to working in the zone a little more on the first pitch. We're not talking middle-middle, more like the upper and lower corners in order to get weak contact from a team desperately struggling for contact. That could very well mean Woodruff goes to the slider more in this one to get ugly swings for strikeouts.
I don't like this matchup one bit and I think we see a bunch of whiffs, but I also think the Cubs need to be aggressive in trying to jump on fastballs. Woodruff is a strike-thrower and he's not likely to walk many batters no matter how patient they are, so this isn't a game in which a passive plate approach will work. If the Cubs are going down, they need to go down swinging. And hey, maybe they'll catch a few mistakes along the way.
First pitch from AmFam Field is at 6:40pm CT on Marquee and 670 The Score.
Here is tonight's #Cubs starting lineup. pic.twitter.com/ozFOqx1lsJ

— Chicago Cubs (@Cubs) April 13, 2021