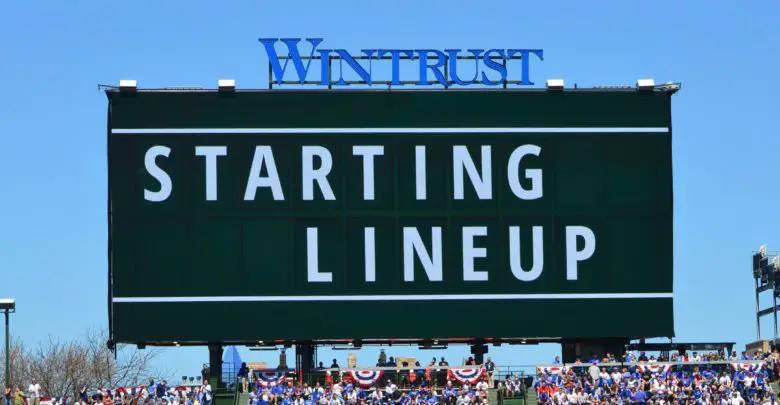 Chicago Cubs Lineup (5/4/21, Game 2): Pederson Leads Off, Bryant in CF, Thompson Gets First Start
Joc Pederson is leading off in left against his old team in his return from the IL, followed by NL Player of the Week Kris Bryant in center, and Anthony Rizzo at first. David Bote is at third base, Jason Heyward is in right, Ildemaro Vargas is at second, Eric Sogard is at short, and Tony Wolters is catching.
Keegan Thompson threw an inning Sunday in his MLB debut and was optioned back to Triple-A for a full day before being called back up as part of a flurry of moves Tuesday morning. He'll be on the mound to start this second half of a doubleheader against the Dodgers and he's got a pretty tall task ahead of him. Welcome to the Bigs, kid, now go make your starting debut on the shortest notice possible.
The stout righty had his fastball zipping to the plate in the mid-to-upper 90's and you have the adrenaline will have him doing more of the same in this one. He loves his cutter and curve as well, so expect to see a lot of the breaking stuff and he tries to keep the Cubs close for however long he's allowed to go. I don't want to sell the 26-year-old short, but he's in a really tough spot here.
Part of that is the Dodgers lineup, but it's also about Trevor Bauer's potential to shut the Cubs down. He's done exactly that over the years and was pretty stingy even when losing two World Series games as a member of Cleveland's baseball club. The irascible righty's DGAF mentality has been on full display this season as he maintains a polarizing Me Against the World brand that people either love or hate.
The Cubs certainly hate facing him, as they've got a combined .143 average with a .411 OPS. There are two bright spots, however, as both Bryant (.873 OPS) and Rizzo (1.194) have had their way with the prickly pitcher. Though Bauer isn't on the same Cy Young pace of last season, his strikeout rate is near a career best and he's walking fewer batters than ever.
He'll manipulate the ball to an almost Darvishian extent, using different grips to change the movement of his various pitches. His fastball velocity is right in line with previous seasons and he's being very aggressive early in counts while working in the zone more than he has in recent years. The result is more called strikes than ever to go with the limited walks, so there's no reason for Cubs hitters to sit back and hope for free passes.
Bauer is prone to hanging a pitch or three and has allowed at least one homer in five of six starts, so this one may come down to exploiting those inevitable mistakes. While a big rally would be nice, that's not something we're likely to get from either Bauer or the Cubs. Who knows, though, maybe the Cubs will surprise us.
First pitch for the late game is set for 6:40pm CT on Marquee and 670 The Score.
Keegan Thompson makes his first career start in Game 2.#CubTogether pic.twitter.com/wY803ni2T5

— Chicago Cubs (@Cubs) May 4, 2021