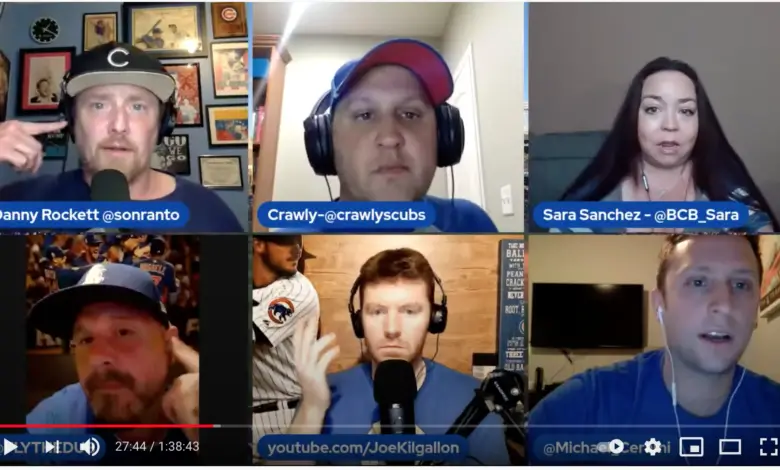 The Ranter Roundtable: Cubs Talk from Cubs Experts
A star studded panel of your favorite Cubs bloggers, podcasters, and personalities come together for a conversation about all the pressing Cubs issues of the day. Featuring Sara Sanchez, Joe Kilgallon, Michael Cerami, Neil Williamson, and the Son Ranto crew.
This podcast is late!! Subscribe to our Patreon for an Early Ad-Free Son Ranto Experience, or at any of these fine podcasting establishments: Apple Podcasts, Stitcher, Spotify.
Watch us record the Show Live on Facebook, Youtube, and Periscope.