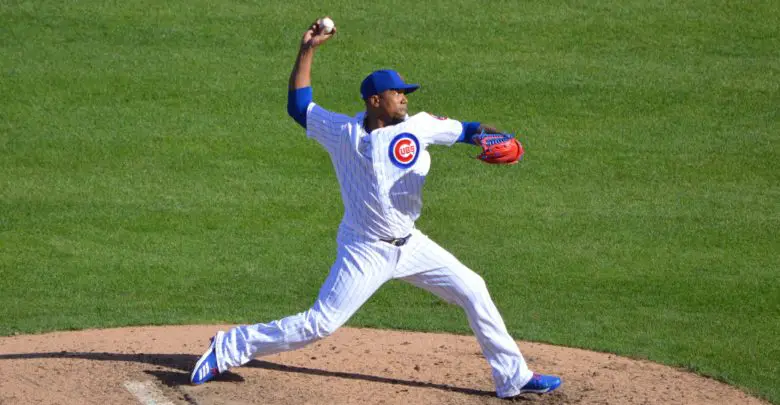 Pedro Strop Elects Free Agency After Taking Leave of Absence
Pedro Strop took a leave of absence from the Cubs a few days ago and returned home to the Dominican Republic for personal reasons. It now appears as though it was a matter of not getting an opportunity to pitch with the big club again, which is understandable from both sides. The Cubs brought Strop back in the hope that he could serve as a veteran leader in the bullpen, he came back to pitch for a contender.
Since neither seems to be very likely at this point, Strop requested and has been granted his free agency. It's all a little strange because the 35-year-old righty looked good in two appearances with the Cubs this season, notching three strikeouts with two walks and giving up just two hits in two innings. Given the state of the bullpen, you'd think that's something the Cubs would like.
The Cubs have announced that Pedro Strop has elected free agency. There were no hard feelings from either side, and the Cubs remain open to bringing Strop back in some capacity in the future.

— Jordan Bastian (@MLBastian) May 5, 2021
On the other hands, Strop's fastball velocity was down around 92 mph and the Cubs need to skew younger in this transition year. Reports say there are no hard feelings involved and that it's just a mutual parting of ways, so maybe it's best to just leave it at that and hope the boisterous reliever can catch on somewhere else to end his career on a high note.