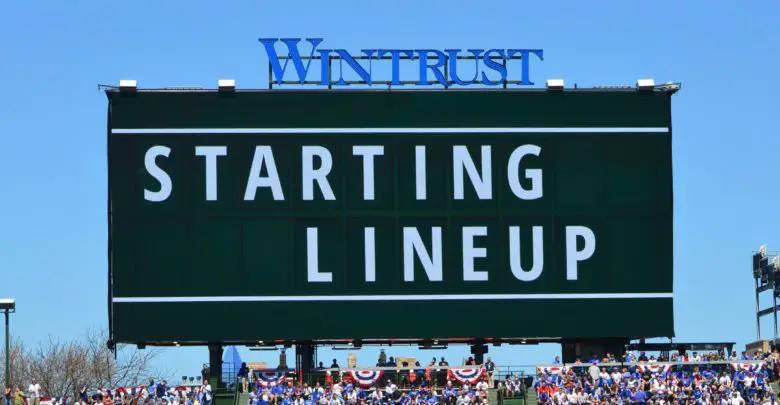 Chicago Cubs Lineup (5/7/21): Pederson Leads Off, Bryant in CF, Davies on Mound
Joc Pederson leads off the weekend series against the Pirates in left, Kris Bryant is in center, Javier Baez is at short, and Anthony Rizzo is at first. Willson Contreras is the catcher, Matt Duffy is at third, Jason Heyward is in right, and David Bote is at second.
Zach Davies really, really needs to put together a solid start in this one against a team that roughed him up badly when they last met. His most recent outing in Cincinnati was a moral victory because he allowed just two runs on four hits, but he still walked three with three strikeouts and has more of the former on the season than the latter. Plus he only went four innings, which just isn't acceptable.
Davies hasn't struck out as many as five batters since his first start, also against the Pirates, and he's only walked fewer than three in one game so far. Coming off of a big sweep of the Dodgers, the last thing the Cubs need is for their starter to lay an egg. I hate to be negative about it, but it's really that simple.
Going for Pittsburgh is old friend Trevor Cahill, who appears to be following through on an every-other-year trend that sees him alternating between very good and very mediocre. Back to being a full-time starter for the first season since 2018 in Oakland, Cahill is getting hit harder than ever despite maintaining his propensity for grounders.
The righty still loves his sinker, though he's throwing it much less than he did with the Cubs, and he works heavily with the curve and change as well. His slider gets a lot of use and he'll mix in the four-seam from time to time when he feels like it. Cahill's hard stuff has been solid this season even with slightly reduced velocity, but the change and slider have failed him and the curve hasn't been very effective either.
That has led to pronounced splits for a guy who has traditionally been pretty neutral over the course of his career. Lefties are batting .370 with a 1.029 OPS against Cahill thus far, so this could be a really good game for Pederson to get right. Rizzo (.833 OPS, HR) and Heyward (1.128 OPS, HR) should get some good looks as well and would be worthy picks to click if you fancy such things.
Cahill isn't big on first-pitch strikes and doesn't work in the zone a great deal, though he doesn't walk many batters. As such, the Cubs should be able to lean on him a little and grind him down over the course of what should be a fairly short stint. However, Cahill's game-to-game performance is just like his seasons in that he alternates between very good and very bad.
He gives up 5+ runs, then limits teams to a single tally, and he just got tagged for a handful by the Cardinals. Time for the Cubs to change the trend line and give my mom a nice birthday present.
How To Watch
Game Time: Friday, May 7, 1:20pm CT
TV/Radio: Marquee Sports Network and 670 The Score.
Live Stream (in-network): Watch live on fuboTV – sign up now for a free trial.
Here is today's #Cubs starting lineup!#CubTogether pic.twitter.com/GQ43fRI2H2

— Chicago Cubs (@Cubs) May 7, 2021