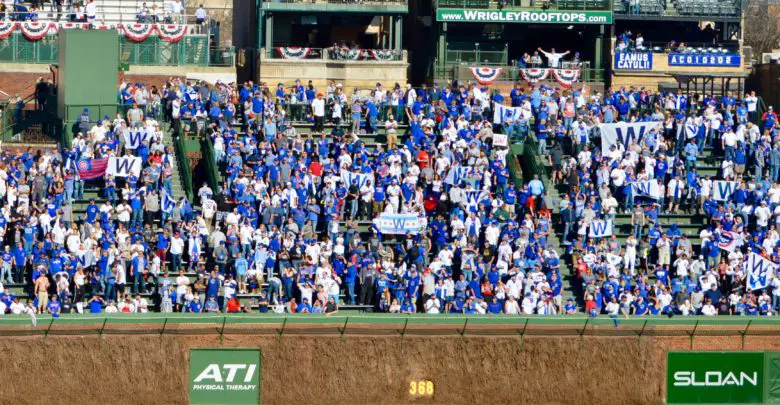 Will Increased Stadium Capacity Impact Meteoric Growth of Illinois Sports Betting?
What started out as something of a novelty with daily fantasy sports has quickly grown into a juggernaut that has overtaken beer and ED treatments as the premier advertising source on live game broadcasts. No longer confined to Las Vegas, Atlantic City or any number of other brick-and-mortar establishments, online sports gambling is here to stay.
Even though it got started a little later than some of its fellow states and has continued to change its rules, Illinois finished 2020 as the fourth-largest market for sports bets. The state surpassed $300 million in total wagers in September of 2020 and hasn't seen less than $434 million in any month since.
Sports betting in Illinois generated $633 million in wagers this past March alone, much of which was driven by the NCAA tournament. More than half of that — $365 million, to be exact — came from a combination of college and NBA basketball, which means there's still another $270 million or so coming from other sports. You can bet the Cubs and White Sox are responsible for a large piece of that pie, though it remains to be seen whether and how increased capacity at events will alter gambling habits.
We've known for some time now that the Cubs have had plans to open a sportsbook at Wrigley and we also know that the Ricketts family is heavily invested in an SPAC that is believed to be targeting online gambling. Given the seismic shifts in the way we consume our media, sports and otherwise, and the removal of any barriers to entry when it comes to placing wagers on just about anything, it would seem the growth potential remains high in that market.
There are, however, some questions about whether and how increased capacity at sporting events will impact that growth. Chicago is allowing Wrigley Field and Guaranteed Rate Field to host fans at 60% starting May 28 and that number is expected to grow to 100% by July. Might the novelty of online gambling wear thin for those fans who are no longer forced to watch the game from their couch?
Though it might seem like a nominal figure in the grand scheme, culling 30,000 potential bettors from the herd on a daily basis could put a dent in those massive wagers. Of course, the addition of a sportsbook and betting kiosks on Wrigley's campus likely means the total pool of money handled will remain the same or increase as the manner in which place those bets shifts. Sports betting has become so mainstream that it's not likely to drop off even as fans return en masse.
The State of Illinois will be happy with that, as state tax revenue from sports wagers has averaged nearly $6.5 million per month over the last six months. That's up from less than $1 million on average from July through September, according to Sports Betting Dime. Add in the tax on legal marijuana and Illinois is seeing quite the windfall from what were once considered taboo vices.