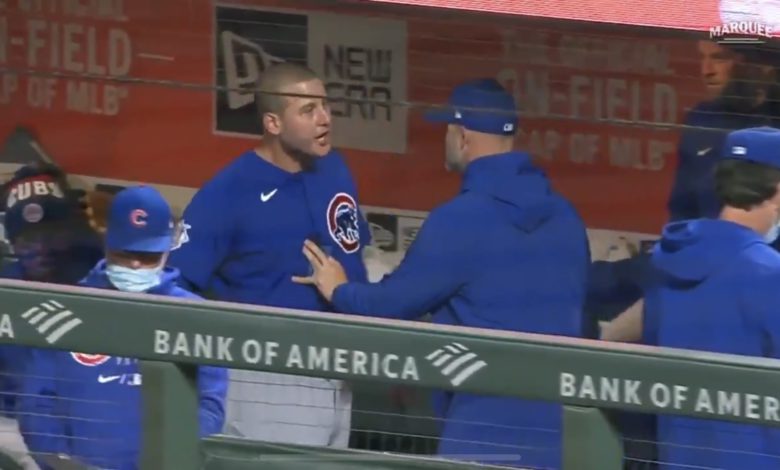 Heated Exchange Between Willson Contreras, Anthony Rizzo Matter of 'Brotherly Love'
It sucks to lose two games in a row and sometimes that frustration boils over in a public fashion. Such was the case Friday night, when Anthony Rizzo and Willson Contreras got into a heated exchange in the dugout that saw David Ross stepping between them. Rizzo seemed particularly incensed, gesticulating angrily as Ross walked him away.
https://twitter.com/jgroc/status/1401036693524955136?s=21
Ross called it "just an argument over some competitive stuff" and said it was simply two passionate teammates engaged in a one-off conversation that isn't a big deal.
"It's easy to talk to each other like we're brothers," Rizzo explained afterwards. "I love Willson."
Given the personalities involved, neither the event itself or the explanation is particularly surprising or hard to believe. This is already water under the bridge and will be quickly forgotten, especially if the Cubs can win a couple.