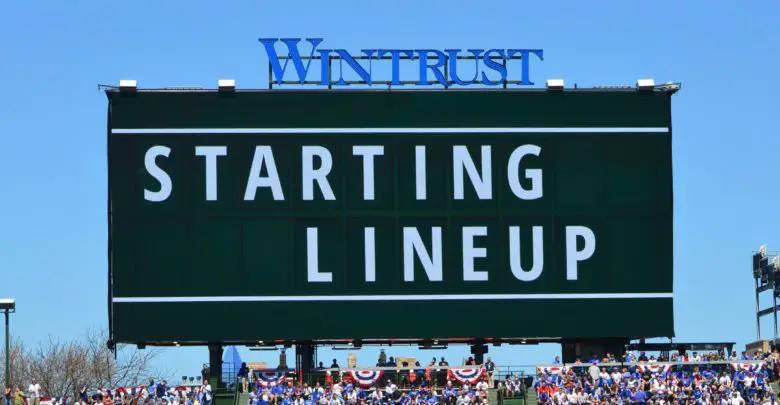 Chicago Cubs Lineup (6/9/21): Getaway Group, Nice Day for Arrieta to Face Darvish
Joc Pederson leads off in left, Ian Happ is at second base for the first time in a minute, and Patrick Wisdom tries to continue his record-setting pace at third. Anthony Rizzo is at first, Rafael Ortega is in center, Jason Heyward is in right, Sergio Alcántara is at short, and P.J. Higgins is catching.
That's quite an…interesting lineup when facing an ace, but David Ross can give several right-handed regulars an extra day off with the Cubs taking a break Thursday.
Jake Arrieta is going for the Cubs after a sickening display last Friday in San Francisco. No, really, Arrieta was throwing up before and after a start that lasted only two innings and resulted in a tie for his worst game score of the season. His paltry 5 equaled the effort in Cincinnati in which he allowed three homers in 3.1 innings due to a cut on his thumb.
Far be it for me to call any otherwise reasonable explanations into question, but a veteran like Arrieta needs to know when he's not able to perform. This isn't 2015-level Jake the Snake were talking about, so anything less than 100% isn't better than an average pitcher at this point. With one of the lowest swinging-strike rates in MLB, Arrieta really needs to be on point in order to be successful.
He has shown so far this season that can be just that, now it's a matter of showing it again while facing a very tough opponent.
Speaking of tough opponents, the Cubs are facing none other than Yu Freaking Darvish. I'm not going to offer up a big breakdown here like I would for most other pitchers because you all know what this guy can do. He throws every pitch known to man and some that won't even be discovered for years to come, plus he still boasts excellent velocity.
The numbers vary based on the tracking service as to whether Darvish is throwing a ton of sliders or a heavy mix of sliders and cutters, but he's around 60% between the two either way. I'm thinking the cutter is around 40% with the slider a little less than 25%, and he can manipulate them both to do different things. He appears to be throwing fewer splitters and curves, with the sinker usage down and four-seam up.
Not that any of it really matters because he can reach into his bag of tricks for just about any pitch at any time. Or if one is working really well and the others aren't, he might change up the mix drastically. That makes him effective against hitters from both sides and helps him when he's turning over the order.
If there's one thing playing in the Cubs' favor, it's that Darvish has only registered five strikeouts in each of his last three games and hasn't finished the 6th inning in the last two. Or maybe that means he's primed for a breakout.
Perhaps my favorite wrinkle to this is that the 2018 season saw the Cubs replace Arrieta with Darvish, much to the chagrin of many fans. Now they've replaced Darvish with Arrieta to the even greater chagrin of even more fans. What's more, the Cubs clearly need a top-line starter in order to truly be a contender. As much as I hope the Cubs come out on top this afternoon, I'd be lying if I said it wouldn't be a little satisfying to see the chickens come home to roost.
First pitch from Petco Park is set for 3:10pm CT on Marquee Sports Network and 670 The Score. If you are in the Cubs' broadcast territory and can't get Marquee through your current provider, check out a free preview of fuboTV.
Here is today's #Cubs starting lineup for the finale in San Diego.#CubTogether pic.twitter.com/vu05yqEOFH

— Chicago Cubs (@Cubs) June 9, 2021