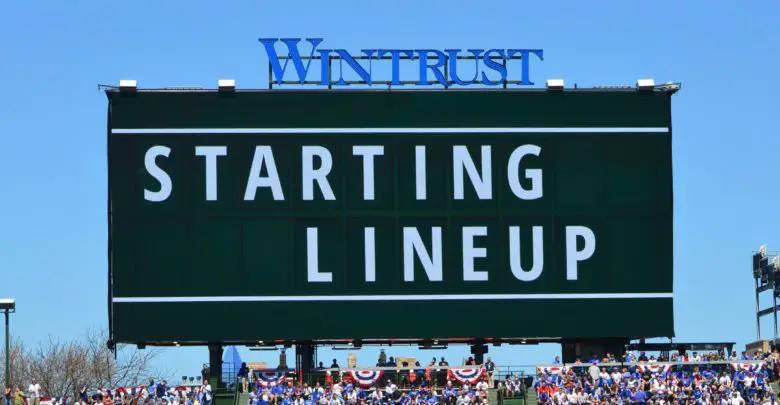 Chicago Cubs Lineup (6/16/21): Pederson Leads Off, Lobatón Catching, Stock Making Cubs Debut
Joc Pederson leads off in left tonight as the Cubs face the best pitcher on Planet Earth. Anthony Rizzo is at first, Javier Báez handles short, and Ian Happ is in center, followed by Patrick Wisdom at third and Rafael Ortega in right. Eric Sogard plays second and José Lobatón brings up the rear behind the plate.
Kris Bryant is out of the lineup after being hit in the hand by a pitch, though x-rays were negative and he may be available if necessary. Willson Contreras is getting a break as well, but Lobatón has experience with tonight's starter from their time together in Iowa.
Taking the mound for the first time as a Chicago Cub is hard-throwing righty Robert Stock, who was being stretched out in Iowa for just this sort of appearance. The 31-year-old made his MLB debut with the Padres in 2018 and appeared for them the following season before joining the Red Sox and making 10 appearances last season.
Let's go! https://t.co/Ktli4TGJxN pic.twitter.com/MM0X8lJTtE

— Corey Freedman (@corey_cubs) June 15, 2021
Stock has been hitting triple digits regularly in Triple-A, so it's reasonable to believe he will light up the radar gun with the added adrenaline. He'll need it to match his counterpart, who we'll discuss in just a bit. Stock has been primarily a fastball/slider guy in the past, using his changeup against lefties and flipping it up there as a tertiary offering to keep righties honest. His success hinges on whether he can locate that elite heater.
Speaking of which, it doesn't get more elite than the 99.2 mph average being posted by Jacob deGrom so far this season. Only 11 other qualified pitchers average over 95, only four others are over 97, and none are over 97.5 at this point. And deGrom throws his hard stuff over 60% of the time, so we're not talking about just a few hard throws skewing the results.
While dGrom's 0.56 ERA seems too good to be true, his 0.93 FIP and 1.29 xERA tell us he's not benefiting from an abundance of luck. Simply put, he's the best pitcher on the planet right now and it's not particularly close. He hasn't allowed more than one earned run in a game this season and has only allowed seven total runs over 64 innings, so the Cubs basically just have to hope for a poor performance.
With 103 strikeouts to just eight walks, the lanky righty is as dominant a pitcher as we've ever seen. He's particularly nasty with two strikes, even though he rarely throws in the zone in those counts, which is why the best strategy is simply to not swing. Like a youth team facing a kid who matured way faster than his peers, the Cubs might honestly be better off just shouldering their bats and hoping deGrom has a very rare off night.
I'm only partly kidding there. His fastball and slider rank in the top seven in MLB when it comes to total run value generated, while his lesser-used change and curve top the charts in terms of per-pitch value. The first two rank second and third, respectively, on a per-pitch basis. As if you needed me to remind you at this point, deGrom has the best overall stuff of any pitcher in the game right now.
His only weakness appears to come from his strength in that it's as though the Mets believe they don't need to score when their ace is on the mound. To wit, both of deGrom's losses have come in games where he allowed just one run.
If nothing else, this is one to watch because you're going to see a lot of 100+ mph fastballs and it's always cool to witness the best of the best putting in work. Just ask Eric Roberts. One other potential wrinkle is that deGrom was pulled early from his last start with right flexor tendinitis in his elbow, an issue that has gained additional color from MLB's crackdown on foreign substances being used by pitchers.
Rays pitcher Tyler Glasnow blamed the new regulations for the partially torn UCL and a flexor tendon strain he suffered recently. The injuries came after he did away with sunscreen — which mixes with rosin to create a tacky substance — two starts ago and had to tinker with his pitch grips. Even though deGrom has been cleared and says he feels great, it's something to monitor.
Also, this is the Mets we're talking about. Their track record isn't exactly sterling when it comes to the diagnosis and treatment of injuries.
Let's just hope this is another one of those games in which deGrom shoves, only to be let down by his offense. First pitch from Citi Field is at 6:10pm CT on Marquee and 670 The Score.
Here is tonight's #Cubs starting lineup. #CubTogether pic.twitter.com/krg7T2DAZI

— Chicago Cubs (@Cubs) June 16, 2021