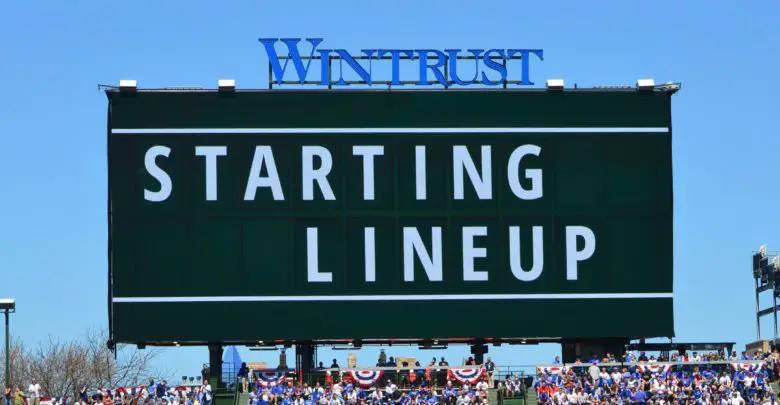 Chicago Cubs Lineup (6/25/21): Pederson Leads Off, KB at 3B, Happ at 2B, Arrieta Pitching
Joc Pederson leads off in left, Kris Bryant is at third, Javier Báez is at short, Anthony Rizzo is at first, and Willson Contreras is catching. Ian Happ handles second, Jason Heyward is in right, and Rafael Ortega bats eighth in center.
Outside of a really nice performance on June 9 against the Padres, Jake Arrieta has been pretty bad over the last several weeks. He's lost his last four decisions and, though he's still generating a lot of grounders, batters are squaring him up far too often. His cutter has swung from awful to excellent, his curve has gone downhill, his changeup is anything but consistent, and his fastball has been pretty bad the whole time.
This Dodgers lineup will test even the best pitchers, so Arrieta is going to have to be a lot better than he's shown lately in order to keep the Cubs in the game.
It may help that LA is sending Tony Gonsolin to the mound to start what should end up being a bullpen game. The 27-year-old righty has made only three MLB starts this season and has yet to finish the 4th inning, though he's only allowed one run in each of his previous starts. He's walked eight with 11 strikeouts and his fastball sits around 94, so he doesn't appear to have overpowering stuff.
Gonsolin also gives up a ton of contact in the air, though he has yet to allow a barrel and is doing an excellent job of avoiding hard contact of any sort. That fastball makes up about 50% of his pitches and it's his only offering with positive value, setting up a splitter (25%), slider (17.5%), and curve (7.8%) that have all cost him runs in a small sample to this point.
Though it appears at first glance as though Gonsolin has limited righties due to a .214 average, he's walking them at a higher rate and they're also slugging better. That results in a significantly higher OPS and wOBA than their left-handed counterparts this season. If we pull in his previous from 2019 and '20, however, the splits are almost even and they're very good.
How the Cubs match up tonight is anyone's guess, as only Rafael Ortega has faced Gonsolin in the past. That was only two at-bats, so really nothing to take away. Perhaps the lack of familiarity will aid the Cubs as they look to ride the momentum from last night's no-hitter.
First pitch from Dodger Stadium is once again set for 9:10pm CT on Marquee and 670 The Score.
Here is tonight's #Cubs starting lineup in L.A. #CubTogether pic.twitter.com/M6tdBm753I

— Chicago Cubs (@Cubs) June 25, 2021