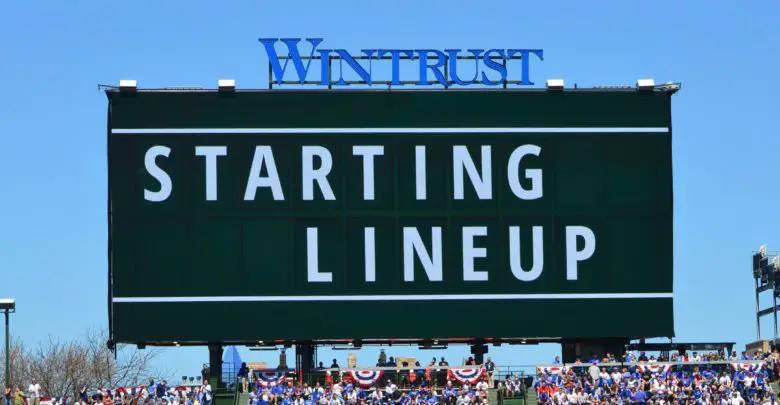 Chicago Cubs Lineup (6/26/21): Contreras Leads Off, Marisnick in CF, Mills Makes Start
The Cubs have a chance to secure at least a tie with a win tonight and they'll do it with Willson Contreras leading off behind the plate. Kris Bryant is in left, Anthony Rizzo is at first, and Javier Báez handles short. Patrick Wisdom is at the hot corner, Jake Marisnick is in center, Jason Heyward is in right, and Sergio Alcántara rounds things out at second.
Alec Mills may not wow you with his box score numbers, but he's provided the Cubs with solid work as a starter this season. He's allowed five earned runs over 13.1 innings in three previous starts and keeps his offense in each game. He got the win last time out against Miami, going five scoreless innings and striking out three with no walks. Keeping the Dodgers from getting free baserunners would be huge tonight.
Going for LA is lefty Julio Urías, who is having the best season of his MLB career so far as he really dials in the control. The 24-year-old is 9-3 with a 3.99 ERA that is only slightly higher than his peripheral indicators suggest it should be.
Urías has struggled lately, though, posting a 6.31 ERA over his last five starts and giving up at least one homer in each of those contests. He struck out five batters in each of those games as well, though he'd struck out fewer than six in only two of his first 10 starts.
He's also given up at least four hits in each of the last five, with six hits in each of the last three, so the Cubs should be able to make contact in this one. Urías sits around 94-95 with the fastball he throws about 50% of the time, but it's just a setup for his secondaries. In fact, the hard stuff is what's keeping him from being elite.
His curveball might be the best in the game and boasts an 11.5 run value that is tops in MLB by 4.5 runs. Only three other pitchers — Jacob deGrom (14.52), Lucas Giolito (5.37), and Freddy Peralta (4.06) — are better on a per-pitch basis, but none of them throw the curve nearly as often as Urías. The hook makes up roughly one-third of his offerings, then he fills in the rest with the changeup.
That offspeed pitch is nearly as good as the curve, accounting for 6.3 runs in value (7th in MLB) and boasting 3.2 runs saved per 100 pitches (5th). As you might imagine, then, Urías loves to attack with first-pitch strikes in order to set up his breaking and offspeed offerings. In fact, his 72.4% first-pitch-strike rate is second only to Kyle Hendricks (72.8%) and his 31.4% swinging plus called strikes rate is 10th in MLB.
Right-handed batters have fared better against Urías this season due in large part to the dominance of his change to lefties, but the career splits are pretty even. In fact, left-handed hitters have traditionally slugged better. Regardless of who's up there, the gameplan should be to be aggressive by ambushing those early fastballs right out of the gate.
Urías is much better the second time through the lineup, presumably because he can better incorporate the secondaries, but he allows a .264 average and .488 slugging on the first turn. If I'm the Cubs, I'm sitting dead red and looking to do damage before the southpaw can settle in.
First pitch is at the mercifully earlier time of 6:15pm CT because it's on FOX, so you may want to have 670 The Score at the ready. And even though this one isn't on Marquee Sports Network, you may want to consider checking out a free preview of fuboTV, the only streaming platform that carries Marquee.
Here is tonight's #Cubs starting lineup.#CubTogether pic.twitter.com/jrTZdjYciD

— Chicago Cubs (@Cubs) June 26, 2021