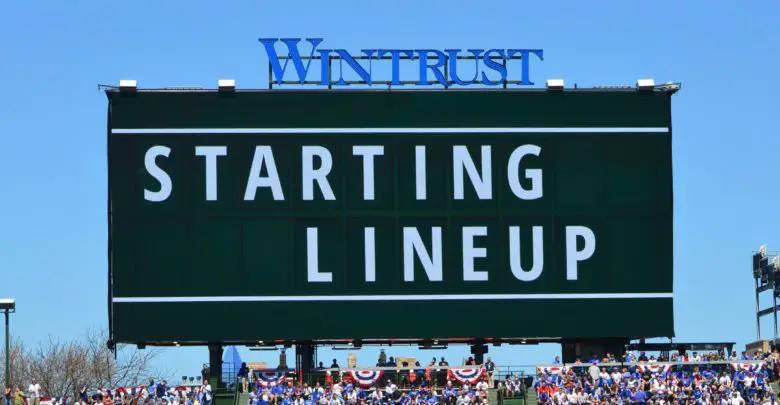 Chicago Cubs Lineup (6/27/21): Contreras Leads Off, Sogard at 2B, Alzolay Facing Kershaw
The Cubs need a win to salvage a split in LA and they've got to get it against one of the best pitchers of his generation. Willson Contreras will lead off again, followed by Kris Bryant in right, Anthony Rizzo at first, and Javier Báez at short. Joc Pederson is in left, Jake Marisnick is in center, Patrick Wisdom plays third, and Eric Sogard gets another shot at second base.
Adbert Alzolay is on the mound for the second time since coming off the IL with a blister issue and he's hoping for a better performance in this one. He's also hoping to pitch more effectively than he has on the road so far this season. Alzolay has only managed to throw 27.1 innings in five starts, over which he's got a 1-4 record and five home runs allowed.
The good news is that prior to the San Diego start he left early with that blister, he'd registered 24 strikeouts and just two walks on the road. Even with that short stint, he's got 29 K's and seven free passes as the visitor. After two games in which Cubs starters held the Dodgers at bay by the skin of their teeth, it'd be nice to get a lights-out performance.
History is working against them in this one, however, as ESPN's Buster Olney shared Sunday on Twitter. Per Elias Sports, teams that start a rookie pitcher at Dodger Stadium against Clayton Kershaw are 2-17 since 2014 and those rookies have an 0-12 record with seven no-decisions. I guess it's a good thing Alzolay is only technically a rookie, since he debuted in 2019 and pitched for the Cubs last season as well.
Kershaw may be looking to exact a little revenge for the outing at Wrigley in which he allowed four runs on four hits and two walks in just one inning of work, but the Cubs have some confidence from that one. The venerable southpaw has given up at least five hits on seven different occasions this season and he's surrendered at least three earned runs just as many times, so he has been beaten up by several other teams.
His strikeouts are up and his walks are down, but he's giving up hard contact at a higher rate than in the past and isn't nearly as tough on right-handed hitters as he used to be. Righties are slashing .246/.288/.430 with a .310 wOBA so far this season, all significantly higher marks than Kershaw's career averages. Left-handed hitters, on the other hand (literally), are struggling mightily.
Perhaps Rizzo can do something to change that, as he carries a .345 lifetime average with three homers against Kershaw and is batting .356 against lefties this season. Again according to Elias, again via Olney, that's the highest average by a left-handed hitter against lefty pitchers this season.
You probably don't need to hear much more about Kershaw's repertoire, which is more or less the same as it's ever been with the exception of the percentage of big three pitches. Always a fastball/curve pitcher, Kershaw incorporated a slider in 2009 and it's gradually become his go-to pitch. In fact, no MLB pitcher with at least 40 innings of work throws their slider more than Kershaw (47.1%) and only three (Yu Darvish, Joe Musgrove, Jacob deGrom) get more value from it.
Kershaw throws the fastball less because it's lost velocity and is only around 91 mph these days, but his curveball is still there at around a 15% clip. Dude obviously knows how to pitch, so it's just a matter of the Cubs taking advantage of his mistakes when they can. It might not hurt to be a little patient in this one as well, since Kershaw isn't throwing as many first-pitch strikes or working in the zone as often as he has in the past.
This 6:08pm CT start time is yet again much more palatable than the first two in the series, but it comes at the expense of a national broadcast. Be prepared for some asinine commentary if you subject yourself to the ESPN booth, or save yourself some agony by listening to 670 The Score. And if you want to make sure you can get the games on Marquee in the future but you hate forking over all that money to a cable provider, check out a free preview of fuboTV.
Wrapping up a four-game set on Sunday Night Baseball! #CubTogether pic.twitter.com/til1cwK8SG

— Chicago Cubs (@Cubs) June 27, 2021