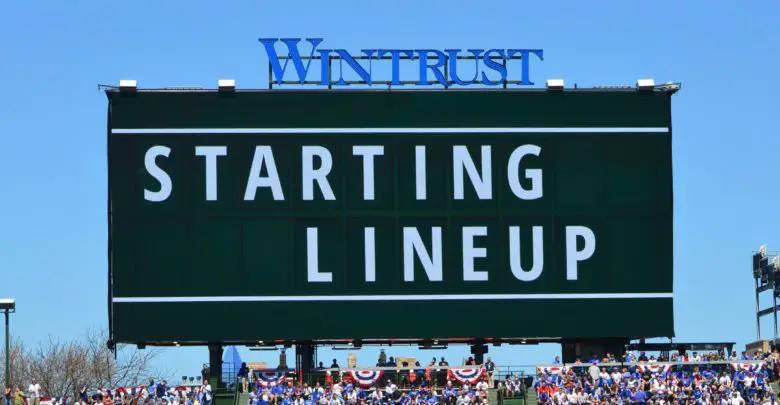 Chicago Cubs Lineup (6/28/21): Pederson Leads Off, Happ in CF, KB at 1B, Hendricks Pitching
Joc Pederson is leading off in left, followed by Ian Happ in center, Javier Báez at short, and Kris Bryant at first. Jason Heyward is in right, Eric Sogard is at third, Sergio Alcántara plays second, and José Lobatón is catching.
Kyle Hendricks didn't pitch in LA so he'll be leading the charge as the Cubs open their three-gamer with the Brewers in Milwaukee. It goes without saying that getting his ninth straight win would be huge for the Cubs, but I guess I just said it anyway. With a three-game division deficit opening up over the last few days, winning this series is huge.
Freddy Peralta is facing the Cubs for the fourth time this season after starting three matchups in less than three weeks back in April. He was 2-0 with just three runs allowed on eight hits while striking out 25 batters in 15 innings of dominance. Peralta appears to have gotten stronger as the season progresses, frequently working through the 7th and avoiding big innings by limiting home runs.
If there's a weak spot, it's that Peralta is prone to issuing walks and has handed out three or more free passes in seven of his 14 starts so far. He doesn't get a lot of grounder either, so it's possible to play station-to-station baseball against him. Of course, the Cubs are not necessarily great at that brand of offense and don't have much hope for the homer to save them.
One other potential spot for hope is an unsustainable .192 BABIP against that is the lowest among all qualified MLB pitchers. For what it's worth, Brandon Woodruff is second with a .196 mark. Perhaps the Cubs can get the benefit of a little good fortune in this one, provided they can actually get the bat on the ball.
Peralta's 93 mph fastball doesn't look overpowering on paper, but he locates it well and has a strong suite of secondaries to keep hitters honest. Chief among those is the slider, which he throws nearly 29% of the time. His change is pretty pedestrian and only makes up about 10% of his repertoire, then comes a curve that is one of the best in the game in terms of relative value.
After facing lefties Julie Urias and Clayton Kershaw, the right-handed Peralta could present a very tough matchup for the Cubs. He's been very tough on right-handed batters, holding them to a .127/.209/.224 slash and a .200 wOBA with just two home runs this season. Left-handed hitters fare a little better, but the overall results still aren't great. I'm going to pretend I didn't look at the home/road splits because they're not helpful.
Simply put, the Cubs are going to have their hands full here and it's going to take a much better effort from them on Monday night. A Peralta implosion would help as well.
First pitch from American Family Field is at 7:10pm CT on Marquee Sports Network and 670 The Score. If you want to get the games on Marquee but have or plan to cut the cord, check out a free preview of fuboTV.
Here is tonight's #Cubs starting lineup in Milwaukee.#CubTogether pic.twitter.com/ko861Hw4Ag

— Chicago Cubs (@Cubs) June 28, 2021