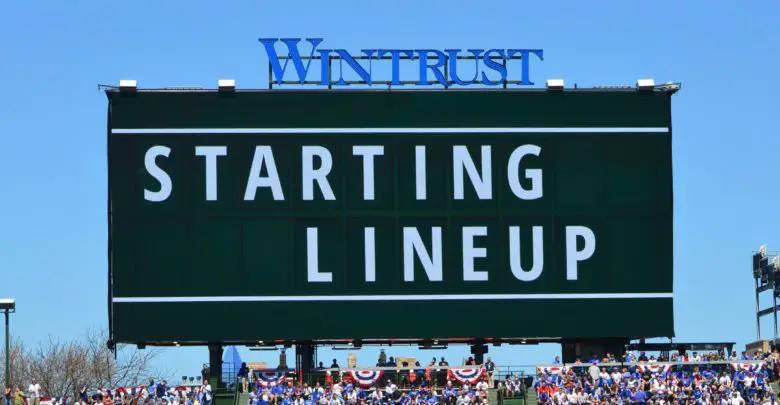 Chicago Cubs Lineup (6/29/21): Pederson Leads Off, Wisdom at 1B, Davies Pitching
Joc Pederson leads off in left, Willson Contreras bats second behind the plate, Javier Báez is at short, and Ian Happ is in center. Patrick Wisdom is at first, Jason Heyward is in right, Sergio Alcántara is at second, and Eric Sogard is at third. Not great to have both Anthony Rizzo and Kris Bryant out of the lineup.
David Ross explained that Bryant is sitting out with soreness in one of his sides, but that Rizzo was feeling better and could be available off the bench if needed. Ross said told 670 The Score's Laurence Holmes earlier in the day that Rizzo had undergone a great deal of treatment on his balky back and that the hope is that he will be in the lineup again soon.
Zach Davies pitched a pretty solid game his last time out and he's now facing his former team for the first time as he tries to stop the Cubs' four-game skid. Let's hope he's still got a few hitless innings left in that right arm because the offense can't necessarily be trusted to score a bunch of runs in this one.
Brandon Woodruff has been really freaking good this season as part of a rotation that is probably as good as any in the top three spots. The burly righty has gone at least six innings in 12 of 15 starts, largely because he works efficiently and has walked two or fewer batters in all but one game. His strike-throwing can be his downfall, though, as he's allowed six homers over the last four games.
This is the fourth time the Cubs have faced Woodruff this season and they've been dominated thus far in just about every aspect. They've tallied a single run on six hits and three walks while striking out 22 times in 19 innings, though they did manage to take one of those games from Milwaukee.
Woodruff was throwing his fastball a lot more in those early matchups, going with it more often during his first and third outings against the Cubs than at any other point in the season. That could just be a matter of the matchup, particularly since Báez was having trouble with heat early on, but it does appear as though he's dialed the heat back overall in the last month.
He has also backed off of the slider appreciably since the end of May, which is surely just a coincidence and not at all related to the league's crackdown on sticky substances. To be fair, Woodruff's spin rate hasn't dropped off all that dramatically on either the slider or the curve, the latter of which is being thrown more. The curve has been a better pitch for him so it's probably just a matter of realizing it.
The splits are very similar, with righties actually getting a little better results because they're hitting and slugging more than their counterparts. Interestingly enough, though, the numbers are flipped at American Family Field. Woodruff has fared worse at home, where lefties are putting up relatively decent production. That "relatively" part is the real key because the line is still pretty anemic.
Woodruff has only give up more than three runs once this season, so the Cubs are either going to have to figure him out or simply hang around long enough to beat up the bullpen. That probably won't be a matter of trying to work patient plate appearances since he is such a big strike-thrower who attacks the zone early and often. Might be a good night to sit fastball or sinker and hope to ambush one on the first pitch.
Start time is set for 7:10pm CT on Marquee Sports Network — which you can watch with a free preview of fuboTV — and 670 The Score.
Tonight's #Cubs lineup: pic.twitter.com/5JS1Vhsn9n

— Chicago Cubs (@Cubs) June 29, 2021