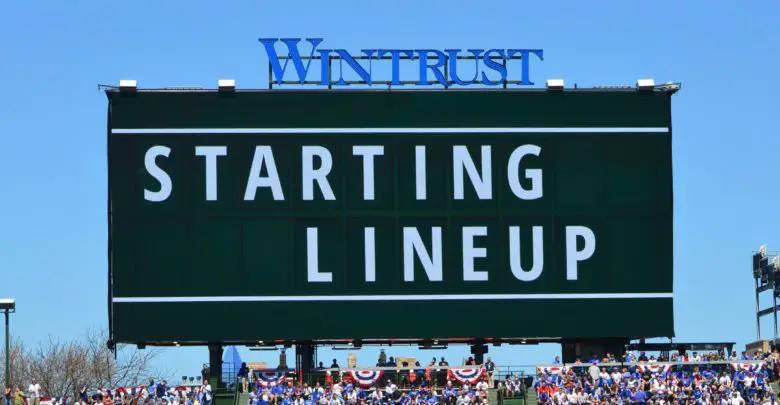 Chicago Cubs Lineup (7/6/21): Pederson Leading Off, Happ in CF, Alcántara at 2B, Arrieta Pitching
The Cubs will attempt to avoid stretching the losing streak further into double digits tonight in their second of four games against the Phillies. Joc Pederson is in left, Kris Bryant is at third, Javier Báez is at short, Anthony Rizzo is at first, and Willson Contreras is catching. Jason Heyward is in right, Ian Happ is in center, and Sergio Alcántara is back on the roster playing second.
The last time Jake Arrieta took the mound for the Cubs, they spotted him seven runs and all but ensured an end to what was then a five-game losing streak. We all know what happened from there. Arrieta shouldn't be part of a contending rotation, so I suppose it's good for him that the Cubs really aren't contending any longer. That said, the Cubs really need to move on and give some young pitchers a chance if Arrieta falters yet again.
Phillies starter Aaron Nola is actually from Baton Rouge, so he's taking the whole thing about suburbanites claiming they're from Chicago to a new level. As for the level of his pitching, well, it depends on the game. And if his general season trend holds, the Cubs may be in for a rough one.
Nola ping-pongs back and forth between good outing and bad, so coming off of a stinker in which he allowed seven runs to the Marlins indicates a good start is coming. Also working against the Cubs is the fact that Nola is a big-time strikeout pitcher who doesn't walk many batters. He struck out 11 with no walks in that Marlins game after getting 12 Ks with one free pass while shutting out the Mets over 5.1 innings.
He's struck out eight or more seven times in 17 starts this season and has walked one or none 11 times. Know what that means, especially for a team that has nothing to lose other than an 11th straight game and whatever dignity it has left? That's right, the Cubs need to go up there swinging. Nola throws a ton of first-pitch strikes, so it's wise to attack early and try to catch a hanger like in Rounders.
The 28-year-old righty doesn't have a big fastball, but he locates it well to set up a curve that has long been one of the best in the game. His change has been good in the past, allowing him to post pretty even splits, but it's not working as well this year for whatever reason and lefties are hitting him better as a result. He's also been much less effective on the road, so maybe the Cubs will get a watered-down version of him.
They will need all the help they can get if Arrieta continues to be washed. No lead feels safe at this point, not that the Cubs are establishing them very frequently. There's just such a frustrating feeling of "here we go again" even when they score first, which has actually been the case quite often over the course of their recent run of futility.
Let's just hope they give us something to cheer for when the game starts at 7:05pm CT on Marquee and 670 The Score.
Here is tonight's #Cubs starting lineup.#CubTogether pic.twitter.com/dEXnK1c77u

— Chicago Cubs (@Cubs) July 6, 2021