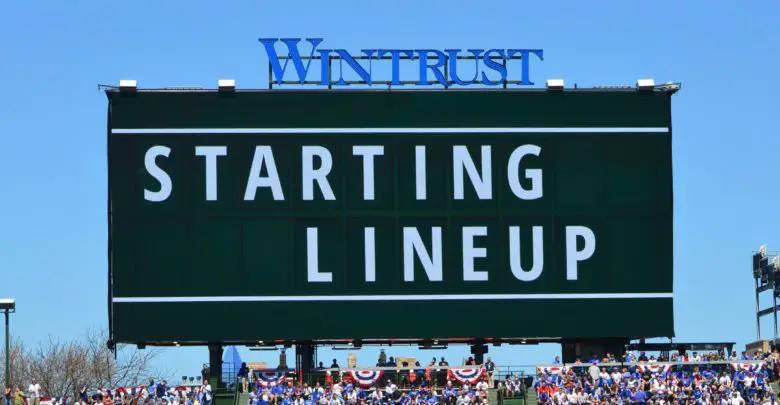 Chicago Cubs Lineup (7/11/21): Pederson Leads Off, KB at 3B, Chirinos Catching, Williams Starting
Update: Sounds like this one is being banged.
Cubs removing helmets, gum, seeds from dugout. Game about to get ppd.

— Gordon Wittenmyer (@GDubCub) July 11, 2021
---
The Cubs can make it a good day by winning on 7/11 to close the first half, but it may not be enough to just back do' Little Joe. By that I mean they might want to score more than four in this one, so Joc Pederson will try to get the party started in left. He's followed by Kris Bryant at third and Anthony Rizzo at first, then it's Javier Báez at short, Jason Heyward in right, Nico Hoerner at second, and Ian Happ in center.
Willson Contreras will get an extended period of rest after a very busy few months as Robinson Chirinos handles the catching duties.
Trevor Williams is on the mound for the second time since returning from the IL, but this will be his first start back. He was less than sharp in that earlier outing, allowing seven runs (three earned) on six hits and a walk over 3.2 innings. The righty's swing-and-miss has dropped off a bit even though he's still striking batters out at a career-high rate, so the Cubs need him to find a few whiffs today.
Going for the Cards is the seemingly ageless Adam Wainwright, who's pitching as well as he has in several seasons at 39 years of age. He doesn't average 90 mph on either the sinker or four-seam, but his curve remains one of the best in the game and he locates at an elite level with plenty of help from the men behind the plate. That could be a big factor in this one.
While Wainwright only works in the zone 40.9% of the time, 48th out of 61 qualified pitchers, his 22.6% called strike mark is easily the highest among that group. Taijuan Walker (20.4%) is the only other pitcher above 20% and there are only 12 others at 18% or higher. What I'm saying is be prepared for a lot of borderline calls going against the Cubs.
Working the fringes and hitting his spots also allows Wainwright to avoid being squared up, as evidenced by a 6.6% barrel rate that is tied with Jacob deGrom, Aaron Nola, and Clayton Kershaw for 16th best in that aforementioned sample. The home run ball can hurt Waino at times, but he hasn't allowed multiple dingers in a game since May 15 and kept the Cubs in the yard during a dominant effort on May 23.
He went eight strong in that one, holding the visitors to a single hit with seven strikeouts and one walk. The Cubs ended up winning that one in dramatic fashion when Javy hit a two-run homer in the top of the 10th to break a scoreless tie and give the Cubs an eventual 2-1 win. With all due respect for dramatic wins, I'd just as soon see the Cubs romp.
Thing is, it feels like Wainwright is always good for a lights-out start against them and I'm not feeling great about this. Here's to hoping my reverse karmic influence still works.
First pitch from Wrigley is at 1:20pm CT on Marquee Sports Network and 670 The Score. As always, I'll remind you to check out a free trial of fuboTV to get Marquee without a cumbersome cable package.
Trevor Williams returns to the rotation for the series finale.#CubTogether pic.twitter.com/os9tVh0L1Y

— Chicago Cubs (@Cubs) July 11, 2021