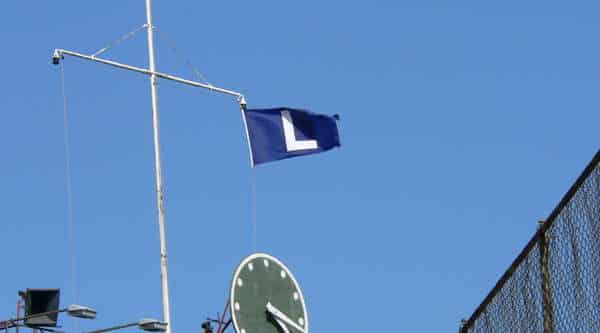 Chicago Cubs Score and Recap (7/22/21): Cubs 2, Cardinals 3 – Dirge Drones as Cubs Fizzle Again to Drop Series
Boy, you must really be a masochist. The Cubs dropped their third game out of four in St. Louis to fall further behind in the division and you actually want to read about it. Have you considered the life decisions that have brought you to this point and cursed them repeatedly? Because you should.
The Cubs managed just three hits Thursday night as they did their best to make Jed Hoyer's job easier with the deadline approaching. They played like the Gateway Shitty in scoring two whole runs in one inning and letting the others incubate goose eggs. That's too bad for Adbert Alzolay, who allowed just three runs while striking out eight over six innings.
Alzolay wasn't perfect by any stretch and the two homers he allowed dug a hole way too deep for this offense to dig out of. Jake Marisnick tried to provide a shovel with a two-run double in the 4th, but the Cubs decided they only needed one more hit after that. Fun times.
Rather than belabor this any more than necessary, let's just say the less awful team won tonight. The Cubs appear to be marching solemnly to the tune of a dirge that's grown in volume over the last few years to the point that it now drowns out all but the most focused thought. That might at least help to explain the frequent miscues and general listlessness.
After looking like they might have a few punches left, the Cubs instead gassed out early and stumbled to another loss. This is just one step close to the trade deadline that can't come soon enough, if only because we can stop talking about what might happen. (Box score)
Why the Cubs Lost
They only scored two runs and the Cardinals scored three, so there's your free math lesson for the day.
Key Moments
Kris Bryant marched to the plate on heavy legs in the 8th and drew a leadoff walk to put the tying run on first with no outs. Cool! Then Robinson Chirinos hit into a double play and Willson Contreras struck out to kill the momentum.
Javier Báez drew a two-out walk in the 9th, but Marisnick had already met his hero quota and struck out on three pitches. After Tuesday's comeback and Wednesday's near comeback, this felt like a natural progression to merely falling flat in a close game.
Stats that Matter
Alzolay tied a career high with eight strikeouts.
The Cubs hit .500 with runners in scoring position.
The Cubs only put two runners in scoring position all night.
After a hot start, Marisnick is batting just .218, which is still 41 points higher than Ian Happ.
Bottom Line
This game didn't matter either way, it just sucks to drop three of four to a Cardinals team that isn't very good. What's more, the Cards bullpen seemed hell-bent on giving away every inning. The Cubs just never appeared to be ready to win this one and their melancholy is starting to rival that of Billy Corgan.
On Deck
The Cubs return home to face the dumpster fire wearing Diamondbacks jerseys for a weekend series that might get you feeling like baseball is supposed to be fun. First pitch Friday is at 1:20pm CT and you can watch on Marquee or listen on 670 The Score if you don't want to practice self-care.