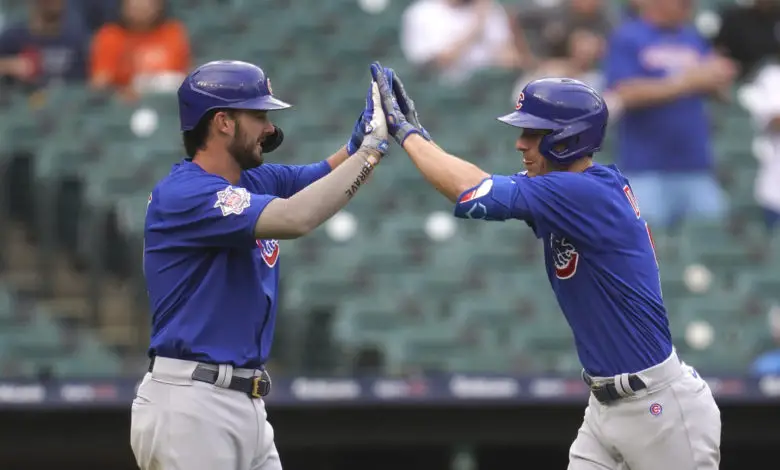 Cubs Activate Matt Duffy, DFA Eric Sogard
The Cubs have activated Matt Duffy after two months on the IL due to back issues and he's in the lineup batting fifth and playing third on Friday afternoon. Duffy hit .278 with a .733 OPS in 106 plate appearances prior to the injury, but his greatest asset was a contact approach that saw him strike out at just a 17% clip. As a team, the Cubs are currently fourth-worst in MLB with a 26.3% strikeout rate.
In order to make room on the roster, the Cubs did what many fans have been asking them to do for several weeks. Yes, they actually DFA'd Eric Sogard. The infielder leads the league with 10 pinch-hits, but has been worth -0.3 fWAR — the third time in four seasons he's been negative — and carried a 62 wRC+ in 180 plate appearances.
With Duffy back, David Bote on the way, and Patrick Wisdom slugging like a Rookie of the Year candidate, there simply wasn't room for Sogard on the roster. Not that there should have been prior to this, it's just that the roster crunch finally became too much to justify keeping around a gritty, grindy vet just for his gritty grindiness.