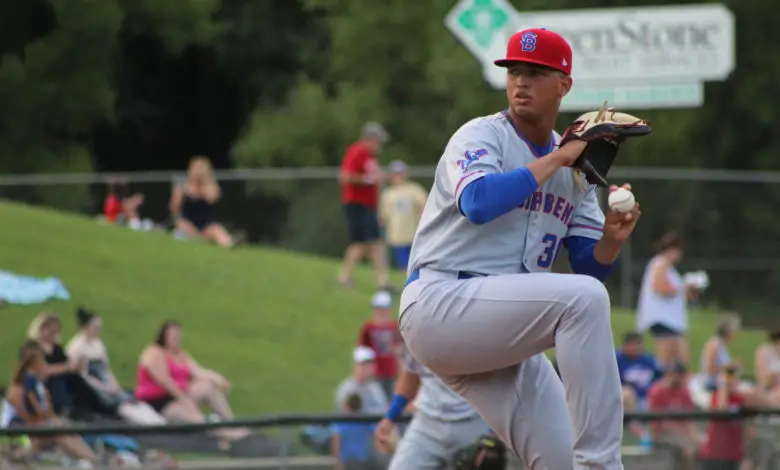 Don't Hold Your Breath on Brailyn Márquez Returning This Season
Where's Brailyn Márquez? That question has been repeated ad infinitum from mid-February and keeps popping up on message boards or in comment sections as fans' attention becomes ever more focused on the minors. The answer hasn't been easy to find since teams can be extremely veiled when it comes to their prospects' health status.
We do know that Márquez was delayed at the start of spring training due to the COVID-19 intake process, but that's about all the information anyone had for quite some time. Subsequent reports indicated that he'd tweaked his shoulder and The Athletic added that he had a setback while ramping back up. There's apparently no structural damage, though, so that's good.
Ed. note: That Athletic piece has information on Brennen Davis, Cristian Hernandez, Miguel Amaya, and more.
Given how long he's been out and the need for the Cubs to get it right when it comes to his development into an MLB pitcher, they're taking it very easy with Márquez.
"When you're dealing with a guy who throws 100," Hoyer told The Athletic, "you want to make sure that when we get him out there, he's ready to throw 100, so we've been cautious with him."
CI's Todd Johnson suggested in a recent piece that Márquez could be ticketed for the Arizona Fall League, a thought echoed by Sahadev Sharma and Patrick Mooney. The Cubs will also have an instructional league following the conclusion of the minor league season, so Márquez and others could participate in that rather than the AFL.
As disappointing as it's been to miss out on the triple-digit exploits of a pitcher thought by many to be the Next Big Thing for the Cubs, it's exciting to think he could be back to full strength soon. Márquez is still only 22 years old, so he's got more than enough time left to make up for what he's lost over the last two seasons. And who knows, maybe putting fewer miles on those high-performance tires will be better for him in the long run.