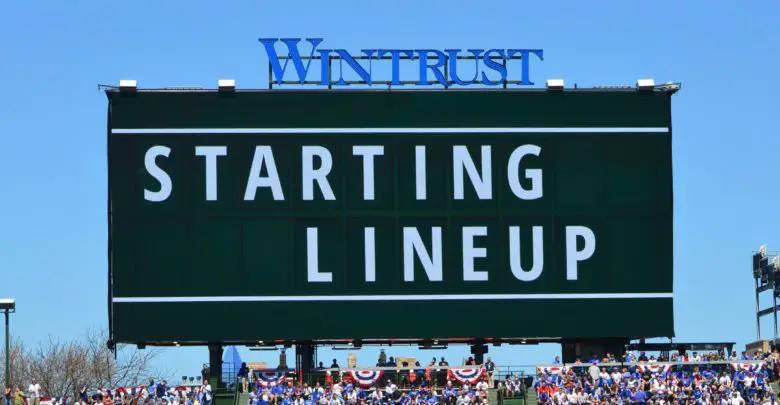 Chicago Cubs Lineup (8/16/21): Duffy Leads Off, Schwindel at 1B, Steele Gets Second Start
Matt Duffy will lead off at third as the Cubs open their series with the Reds, followed by Frank Schwindel at first, Patrick Wisdom in left, and David Bote at second. Robinson Chirinos is the catcher, Jason Heyward is in right, Johneshwy Fargas is in center, and Sergio Alcántara is the shortstop.
Justin Steele is on the bump for the second time as a starter following a rotation debut that would have been great if not for an eight-pitch sequence in the 4th inning. Steele gave up a leadoff homer, then a double and another homer for all three earned runs he allowed. He only struck out one batter, but he got a lot of grounders despite the big hits.
That's a huge key for him because he generates a lot of spin and likes to keep the ball down, allowing him to erase mistakes with double plays and other easy outs.
Going for the Reds is Wade Miley, who is facing the Cubs for the fourth time this season and has generally kept them at bay. He's 1-0 with seven earned runs allowed over 16 innings, but he's also got just eight strikeouts against eight walks in that time. Keeping the ball on the ground and in the yard is the key for Miley, whether he's facing the Cubs or anyone else.
He has surrendered two homers in those three previous games, but they were to Kris Bryant and Anthony Rizzo. Maybe Wisdom and Schwindel can pick up the slack.
The 34-year-old lefty loves his cutter and throws it half the time, backing it up with a changeup that makes up 26% of his pitches. Only two other qualified pitchers throw their fastballs (two- and four-seam combined) less than Miley's 18.1% and only one throws their cutter more frequently.
Miley is also among the top 10 in changeup usage, so he's got a unique strategy that keeps hitters off-guard in spite of what doesn't seem like outstanding stuff. The Cubs need to be patient and avoid the temptation of slower pitches that look hittable because Miley is among the lowest in the league when it comes to first-pitch strikes and zone percentage.
After being swept in three straight series to run their skid to 11, a series in Cincy doesn't feel like a great way to break out. Alas, we'll find out what the Cubs have in store for their division rivals when the game gets underway at 6:10pm CT.
Here is tonight's #Cubs starting lineup. pic.twitter.com/L2Ss01Q9gh

— Chicago Cubs (@Cubs) August 16, 2021