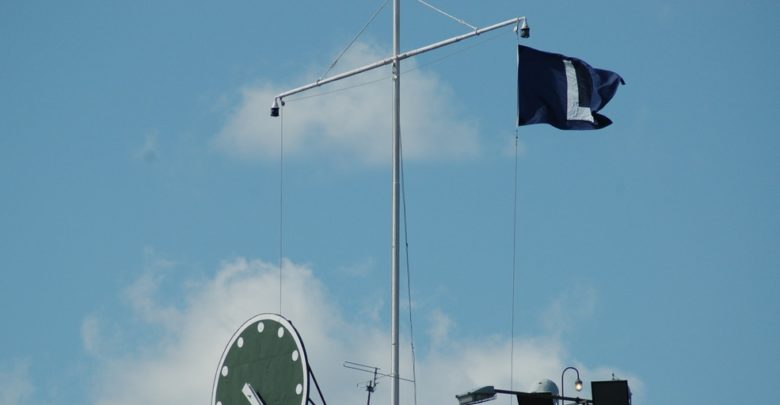 Chicago Cubs Score and Recap (8/21/21): Royals 4, Cubs 2 – Near No-Hitter Spoils Solid Thompson Start
The Cubs failed to record a hit through the first six innings of a game that delayed by rain in the 7th inning, both of which could have been good omens. Following a no-hitter by Cole Hamels in 2015, the Cubs became the hottest team in MLB and raced to 97 wins. Following a rain delay in Cleveland the following year…well, you know how that went.
Their lone hit was a big one as Patrick Wisdom went yard for the second game in a row, driving Frank Schwindel home in the process, but two runs are still less than four. Keegan Thompson was solid in his second big league start, though he only made it through four innings while allowing two runs on five hits. That line would have looked better and he'd likely have gone deeper had he been able to finish off more Royals batters. That single strikeout was a bit troubling, though it's just one start.
Cubs batters walked only twice on the afternoon and were completely stifled by starter Kris Bubic, who came into the game with a 5.09 ERA and a very high walk rate. But just like in Friday's game, an otherwise mediocre starter carved up a depleted lineup and helped the Cubs in their quest for the best possible draft spot.
The Royals just kept scratching out hits in this one, tallying nine in the game and keeping the bases clogged. They were also aggressive when they reached, something we haven't seen the Cubs in what feels like at least 10 years. Rather than the kind of fun baseball you can get from bad teams, David Ross still seems content to play everything very conservatively as the season circles the drain. (Box score)
Why the Cubs Lost
Recording just one hit tends to put you at a competitive disadvantage, even against a team that is ostensibly inferior. But with two straight losses to the Royals, the Cubs can no longer lay claim to any sort of superiority as they head into the series finale.
Key Moment
After back-to-back singles put men on the corners in the top of the 7th, Robinson Chirinos fired down to second to catch Nicky Lopez trying to steal. Whit Merrifield broke for home on the throw and scored easily on what was scored as a steal when said throw sailed wide of second base. That gave the Royals a 4-0 lead and effectively put the game out of reach.
Stats That Matter
Wisdom's home run was his 20th of the year and the Cubs' only hit of the game.
Every member of the starting lineup struck out at least once.
Trevor Megill tossed a scoreless inning to lower his ERA to 10.22 on the season.
This was the Cubs' 12th straight loss at Wrigley.
Bottom Line
This is what the front office wants, even if it's painful to watch the Cubs struggle against other terrible teams. How in the eff can they lose their last five games to the Marlins and Royals combined, yet win two of three in Cincinnati in convincing fashion? This team is really something else, and I certainly hope it is something entirely different next season.
On Deck
The series finale is at 1:20pm CT on Marquee and 670 The Score, with Alec Mills opposing Carlos Hernández.