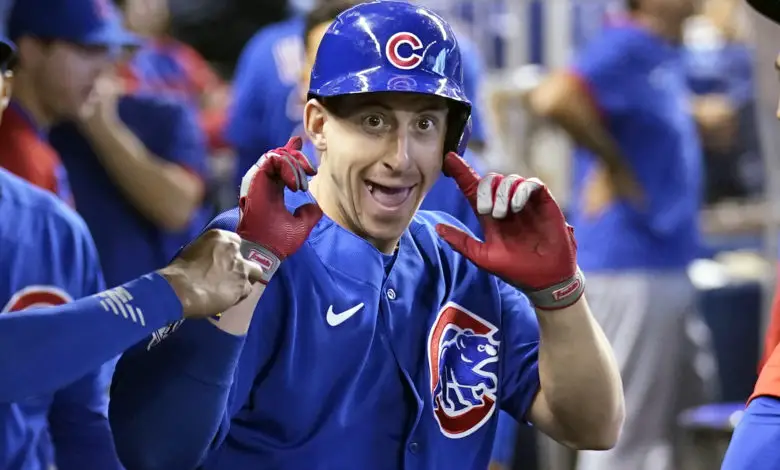 Frank Schwindel Named NL Player of the Week
Nice to see MLB aiding our efforts to produce nothing but Frank Schwindel content moving forward. As the result of the first baseman's ongoing heroism in the face of seemingly insurmountable odds against the Cubs being good, he has been named the NL's Player of the Week.
Frank the Tank, the NL Player of the Week! pic.twitter.com/KhlKwmFthh

— Chicago Cubs (@Cubs) September 7, 2021
The Cubs won all six games during the week in question as Schwindel batted .462 with five homers and 12 RBI, three of which gave his team the lead in the 6th inning or later. He had a 1.538 OPS and a 299 wRC+ in that span, meaning he was almost three times as productive as an average hitter. And he didn't stop when the week ended, picking up yet another go-ahead RBI Monday afternoon.
At this point, I think the only thing capable of stopping Frank the Tank would have been my great-uncle Lawrence and his M18 Hellcat. But those days are long gone and the only Battle of the Bulge now is me versus my dad-bod, so Schwindel should remain safe to ravage opposing pitchers who dare to keep throwing him high fastballs.