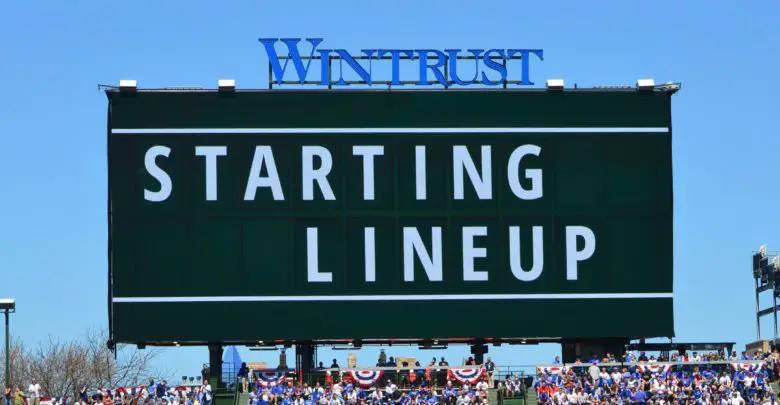 Chicago Cubs Lineup (9/24/21, Game 2): Ortega Leads Off, Happ Cleans Up, Davies Pitching
Outside of a late fake rally, the Cubs didn't put up much of a fight in the early game. We'll see if that changes along with the lineup, which is quite a bit different in game two.
Rafael Ortega is back in the leadoff spot and will play center for the nightcap of the split doubleheader. Frank Schwindel looks to extend his hitting streak at first base, Patrick Wisdom bats and plays third, and Ian Happ cleans up in right. Nick Martini gets the start in left, Nico Hoerner is at short, Austin Romine is the catcher, and Sergio Alcántara is the second baseman.
Zach Davies is on the mound, which probably doesn't instill a lot of confidence in Cubs fans who're aware of either his recent or overall performance this season. Still, Davies has also shown the ability to be great and has held the Cardinals scoreless in two separate starts this season.
The Cubs will need a strong start because they're facing staff ace Jack Flaherty, who is fresh off the IL to make just his 15th start due to missing June, July, and chunks of August and September with oblique and shoulder issues. He was roughed up pretty badly in his most recent start against the Tigers, which is either a sign that he's gassed or that he is ready to bounce back in a big way.
Judging by the way his fastball velo has fallen off lately, I'd say it's the former. Flaherty normally sits around 94 mph and had been right there through May, but he's been under 92 mph in each of his last two starts. He's also thrown the hard stuff with increasing frequency since coming back from the oblique issue, a sign that he doesn't trust either his slider or curve. The results from those breaking balls have been pretty bad, so it makes sense that he'd lean more on the heat.
That's significant because the slide-piece has always been Flaherty's preferred secondary, making up nearly 30% of his repertoire. The curve has always been more of a show-me pitch to keep hitters honest, so he's dead in the water if the fastball is down and the slider is backing up on him. That pretty much eliminates the natural advantage he's got against right-handed batters.
Sure enough, they are doing most of the damage against him in the three games since he's come off the IL. We're only talking 23 batters here, but a .300 average and .750 slugging are pretty juicy numbers when taken in context with the information above. Flaherty is dominating left-handed batters during that same time, though, so it's not all sunshine and rainbows for the Cubs.
Does he have more gas in the tank or is going to pitch as well as the former Cub and Padre who used that phrase about himself more than once? We'll find out when the game gets started at 7:05pm CT on Marquee and 670 The Score.
Here is tonight's #Cubs lineup for Game 2.#LetsPlayTwo pic.twitter.com/riyBdFZjGk

— Chicago Cubs (@Cubs) September 24, 2021