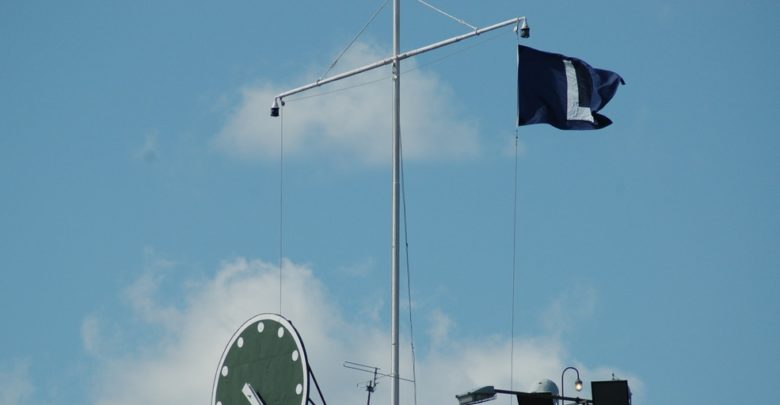 Chicago Cubs Score and Recap (9/26/21): Cubs 2, Cardinals 4 – Sixth Straight Loss Closes Wrigley on Sour Note
After a brief period during which they were playing good baseball and appeared to be having a good time, water has found its level for the Cubs. They have now lost six in a row, all at home, and have dropped 13 of their last 15 to fall 22 games below .500 on the season. Sunday's affair felt like the Cubs we've come to know and loathe over the past few years, with too little offense to overcome even minor mistakes.
Paul Goldschmidt homered in the top of the 3rd, his 39th of the weekend, to give the visitors a 1-0 lead on the only offense they'd get through seven frames. The Cubs answered back the following inning with a pair of runs that started with a leadoff walk. After Willson Contreras reached to open the inning, Matt Duffy singled and Sergio Alcantara hit a ground-rule double to advance the runners and push home a run.
David Bote then hit a sac fly to give the Cubs a lead they would not be able to hold. Rowan Wick came on in the 8th to hold the slim advantage and almost got it done but for a solo shot by Harrison Bader on a hanging 0-1 slider.
With the game tied, Codi Heuer came on in the 9th and immediately issued a four-pitch walk before giving up a single to put two men on with no outs. A sac bunt put them both in scoring position and an intentional walk to Goldschmidt loaded the bases. Heuer then uncorked a wild pitch that allowed everyone to move up, after which a soft comebacker pushed another run across.
Down to their final three outs, the Cubs were almost able to mount a rally behind back-to-back walks and a very strange turn of events. With men on first and second and one out, Frank Schwindel popped up to the third base side. Nolan Arenado fell down during his pursuit and the ball dropped safely, but he recovered quickly and started what the Cards thought was a third-to-second double play to end the game.
Ah, but the umpires enforced the infield fly rule, eliminating the force and allowing both runners to advance safely since there had been no tags. The Cubs had two men in scoring position with two outs and the hot-hitting Ian Happ at the plate, but Happ struck out to end the game. (Box Score)
Why the Cubs Lost
When you only score two runs against the hottest team in baseball, you're not going to win very often. The Cubs left 24 men on base, which is pretty uncanny and not at all surprising.
Key Moment
It had to be the situation laid out above, which resulted in Cardinals manager Mike Shildt being ejected. That would have been quite a way to end the ballgame, particularly when the normally sure-footed Arenado falling over is what led to it, but a strikeout feels pretty Cubbish too.
Stats That Matter
Frank Schwindel got another hit because of course he did, but his average dropped a little because he was just 1-for-5.
Adbert Alzolay tossed 3.2 scoreless innings with 3 Ks and no walks.
Keegan Thompson went 3 innings with 7 Ks and a walk, his best effort by far as a starter.
Scott Effross picked up his first hold by getting out of the 7th unscathed.
Bottom Line
The Cubs are not a very good team and the Cardinals are doing everything right at this point, though getting swept in four games at Wrigley is still not what you expect. The Cards are a virtual lock for the second Wild Card, what with their six-game lead over the Reds and Phillies with a week left to play.
On Deck
The Cubs are off Monday, their third day of rest in the last eight days, after which they head to Pittsburgh and St. Louis to close out the season.