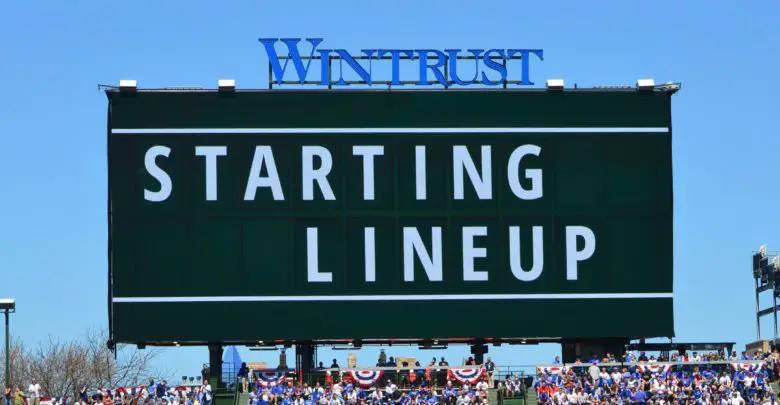 Chicago Cubs Lineup (9/28/21): Ortega Leads Off, Romine Catching, Mills Pitching
Rafael Ortega leads off in center, followed by Frank Schwindel at first and Ian Happ in left. Matt Duffy is at third, Nick Martini is in right, and David Bote plays second. Sergio Alcántara will man short and Austin Romine handles the catching duties.
Alec Mills is on the mound and I'm pretty sure you're all familiar enough with him by now that we can dispense with any discussion about his pitching. This could be his last start of the season and he's hoping to present a little more evidence for his inclusion in next year's rotation, which needs to be a lot better even if the Cubs are merely trying to be interesting.
Going for the Pirates is 25-year-old Mitch Keller, a former second-round pick who has had a pretty rough go of it across parts of three MLB seasons. He had a disastrous season in 2019, when he made 11 starts with a 7.13 ERA that stood in stark contrast to his 3.19 FIP. Keller allowed an unfathomably high .475 BABIP despite keeping hitters from barreling him up, though he's had BABIP problems throughout his career.
That wasn't the case last year, when he limited hitters to a measly .105 average on balls in play across five starts. His 2.91 ERA spoke of big things to come, but a very rough go in 2021 said otherwise. Keller is back up to a .380 BABIP allowed and has a 5.96 ERA despite not giving up many homers, so it's clear he's giving up too much hard contact.
He's also got control issues and is prone to walking several batters when he's not on point. His 94 mph doesn't have good enough movement or location to be a real weapon, which means his slider can't really function very well as his main secondary. His curve and change haven't worked at all, so Keller ends up being very limited in terms of what he can throw on a given night.
The lack of any serious secondaries means left-handed batters have teed off on him all season, hitting .344 and slugging .481 so far. Those numbers are higher when he pitches at home. All that said, Keller dominated the Cubs at Wrigley earlier in the month and he's given up only four earned runs with 19 strikeouts and five walks over 14 innings this season.
The Cubs begin their penultimate series at 5:35pm CT on Marquee and 670 The Score.
Here is tonight's #Cubs starting lineup in Pittsburgh. pic.twitter.com/ydXrRwkIY6

— Chicago Cubs (@Cubs) September 28, 2021