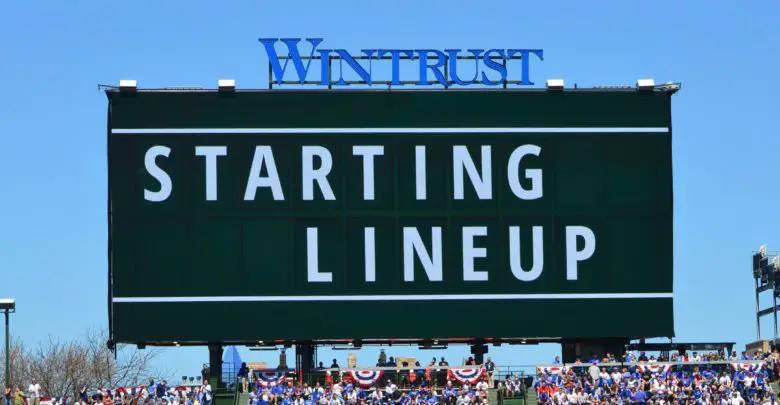 Chicago Cubs Lineup (10/1/21): Giambrone at 2B, Castillo Catching, Abbott Starting
It's October, which means playoff baseball is just around the corner. For the next three days, though, it also means the Cubs will continue to limp to the end of a season that's been over since late June.
Rafael Ortega leads off the first game of the final series in center, followed by Frank Schwindel at first, Ian Happ in left, and Matt Duffy at third. Trayce Thompson is in right, Sergio Alcántara is at short, Trent Giambrone — aka Giant Trombone — is at second, and Erick Castillo is the catcher.
Corey Abbott will make his first MLB start after six relief appearances, four of which saw him give up homers. He was a late addition to the squad after Nico Hoerner was placed on the IL with a recurrence of his right oblique issue. Nick Martini was also place on the IL sans injury, so it's almost certainly another COVID case. Here's to hoping Abbott can show why he was the Cubs' MiLB Pitcher of the Year in 2019.
Going for the Cards is 27-year-old Dakota Hudson, who faced the Cubs last week as a long reliever in his first action since undergoing Tommy John surgery. This will be the righty's first MLB start in over a year, though it's been less than a year since his elbow was reconstructed. He went 3.2 innings and faced 16 batters during his first appearances, so the Cards will probably allow him to go at least four frames if he's throwing well.
It's impossible to know for certain whether the change in Hudson's pitch mix was legit or just a product of the timing and small sample, but he threw a lot more cutters and a lot fewer four-seams. He also threw fewer sinkers, a trend that follows the last several years. The sinker used to make up over half of his repertoire but was down to 30% last week.
Hudson also threw a lot of sliders against the Cubs, which fits with the cutter usage even if it's perhaps a little surprising that he'd have such feel for the breaking stuff at this early juncture. He went cutter or slider for over 60% of his pitches, though, again, that could just be a matter of the abbreviated outing skewing the results.
Hudson has excellent stuff when he's on, but he doesn't get eye-popping strikeout results or anything like that. Instead, he's a groundball machine who is able to erase his mistakes with double plays. This could be a real test for a Cubs team that isn't always the most patient.
First pitch from St. Louis is at 7:15pm CT on Marquee and 670 The Score.
Here is tonight's #Cubs starting lineup. pic.twitter.com/WMgWVzeArf

— Chicago Cubs (@Cubs) October 1, 2021