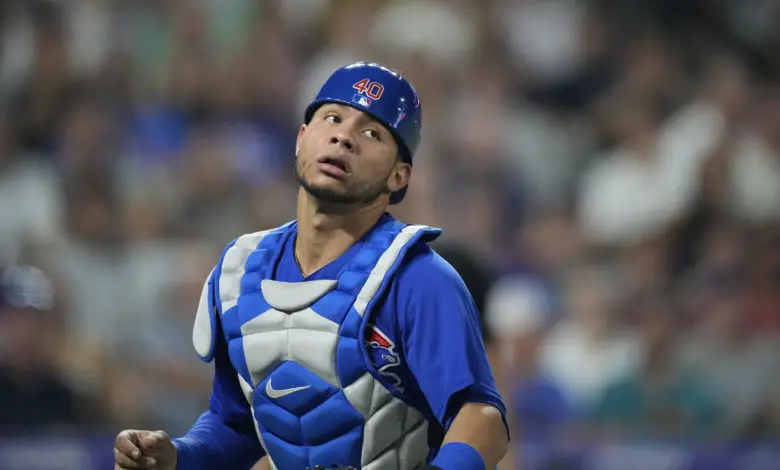 The Rundown: Rebuilding Quickly with Limited Budget, Armchair GM's Strategy Revealed, Cubs Hire Hitting Coach, Yankees Cooling on Story
It's really been five years and, with a nod to Joe over at Obvious Shirts, yes, the greatest game in the history of baseball was played on a Wednesday in Cleveland. The Cubs somehow managed to pull a championship out of their hind parts after falling behind three games to one while having to win two games in Cleveland to break a 108-year-old curse.
𝐍𝐨𝐯𝐞𝐦𝐛𝐞𝐫 𝟐, 𝟐𝟎𝟏𝟔

The Chicago Cubs win the World Series!pic.twitter.com/XTNpXdevwx

— This Day in Chicago Sports (@ChiSportsDay) November 2, 2020
Things looked bleak for our heroes when they dropped three of the first four games, but they managed to win three straight to snatch victory from the jaws of championship defeat with an ending even Hollywood couldn't produce. As insurmountable as that task seemed at the time, rebuilding the recently decimated team is probably going to require a much greater effort. To say Jed Hoyer and Carter Hawkins are on the clock is the understatement of the soon-to-be-lit hot stove season.
Let's try an exercise, and you can use as much real estate in the comments section as you like to support your theories. Imagine you have Hoyer's job and you were given a payroll cap of $165 million for this year and next. You would be able to take that up to $200 million in the third year if a shot at winning the World Series was a real possibility. For this year and next, however, you'd have to stay at a hard cap. Keep in mind the club's financial obligations for next season will be about $70-75 million.
The things you have to be truly mindful of are the Cubs' improving farm system and the matriculation of those prospects to the major leagues; whether to trade or extend Willson Contreras; and finding the right mix of starting pitching to build a better than replacement level staff. Most of all you have to remove your blinders because you're building a juggernaut, not a team of your favorite players.
Last, but not least, you have to spend intelligently with a three-year plan to get your franchise as it sits now into the World Series by October 2024. I'd say that pretty much describes the task Hoyer and Hawkins have at hand. I'm going to tell you the moves I'd make and I'm going to lean conservatively because, like the new front office regime, I want to build a self-sustaining system that can avoid a repeat of what we witnessed this year. I think we can all agree we don't want to see the organization handcuffed the way that Theo Epstein left it.
Cubs News & Notes
Odds & Sods
It never gets old, and though I know it's impossible, I wish Bob Uecker could be around forever.
"I must be in the front row!" ~ All-time classic Miller Lite Beer commercial starring "Mr. Baseball" Bob Uecker! (1984) #MLB #WorldSeries pic.twitter.com/ys4lSfjz30

— Baseball by BSmile (@BSmile) November 1, 2021
World Series News & Notes
The World Series resumes tonight with Game 6 in Houston.
José Altuve could unseat Derek Jeter as baseball's new Mr. November if he continues his consistent postseason play in Games 6 and 7.
The fate of the World Series could rest on the shoulders of four Jewish players: Max Fried, Joc Pederson, Alex Bregman, and Garrett Stubbs.
Braves manager Brian Snitker has combined analytics and new approaches with tradition to get the Braves within one win of a World Series championship.
The final two games between the Braves and Astros will probably be decided by the bullpens.
Pending free-agent first baseman Freddie Freeman would like to remain with the Braves.
The Dodgers are the current betting favorites to win next year's World Series.
Tuesday Stove
Bob Melvin was officially introduced as the new manager of the Padres.
Mark Kotsay may be an option to replace Melvin in Oakland.
The Red Sox are expected to grant Raquel Ferreira permission to interview with the Mets, assuming she's interested in doing so.
A tweet attributed to Steve Cohen may have the Mets' principal owner in a little trouble.
The Yankees have reportedly soured on free agent shortstop Trevor Story.
A wrinkle in the league's domestic violence policy may complicate a Trevor Bauer suspension.
The Dodgers could seek to sign Marcus Stroman to fill out their '22 rotation.
Extra Innings
People forget Bill North was originally with the Cubs. Imagine if those early 1970s teams had North and Lou Brock? The Cubs traded North to the A's for Bob Locker.
Bill North

Speed merchant pic.twitter.com/154HRRefhp

— OldTimeHardball (@OleTimeHardball) November 2, 2021
They Said It
"Player development there is a must. There is no success without it. In a bigger market, you can spend some money, go after free agents." – Hawkins
"We have the resources necessary to compete in 2022 and beyond, and we will use them. We will be active in free agency and make thoughtful decisions to bolster our team this offseason." – Tom Ricketts
Tuesday Walk-Up Song
I Need a Dollar by Aloe Blacc – Number one on Hoyer's offseason playlist, I'm sure.