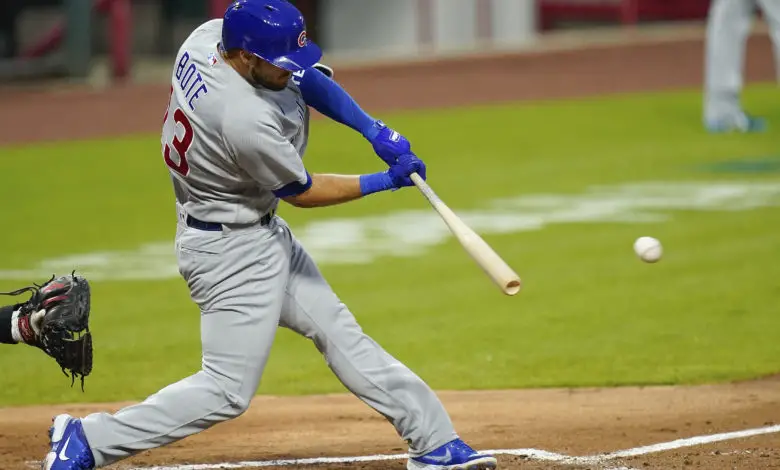 David Bote Recently Underwent Left Shoulder Surgery, Recovery Timetable Unknown
During a Tuesday conversation with reporters at the GM Meetings in Carlsbad, CA, Jed Hoyer revealed that David Bote recently underwent surgery on his left shoulder. As you may recall, that's the same shoulder Bote separated back on May 29. Hoyer offered no further details on the extent of the surgery or the timetable for the infielder's recovery.
Bote missed nearly two months following the injury and displayed noticeably less pop upon his return, hitting just three homers with a .122 ISO and 60 wRC+ over his final 165 plate appearances. Then again, he had just five dingers, a .139 ISO, and a 68 wRC+ over his first 162 PAs of the season. For the sake of comparison, Bote had a career .175 ISO prior to this past season.
He's going to have to improve that production in a big way in order to earn playing time in '22, and that's even if the Cubs don't add infielders in free agency. Bote doesn't fit the contact-based approach they appear to be leaning into a little heavier and his tendency to hit big homers clouds the fact that he doesn't actually have much in-game power.
His 72 wRC+ and .280 wOBA since the start of 2020 are easily the lowest on the team (min. 300 PAs) over that time and his -0.2 fWAR means he's not quite played at a replacement level overall. The glove is decent and there's value in having a guy who can play solid defense, but we're not necessarily talking about late-inning specialist stuff here.
It probably sounds like I'm just dragging the guy or damning with faint praise at the very best, which wasn't necessarily the plan out the outset. Rather, this is a matter of being realistic about what fans should expect after some particularly optimistic Pollyannas anointed him as Kris Bryant's successor three years ago. Bote can be a perfectly cromulent bench bat if he gets back to his production from 2019, so here's to hoping the surgery allows him to do just that.