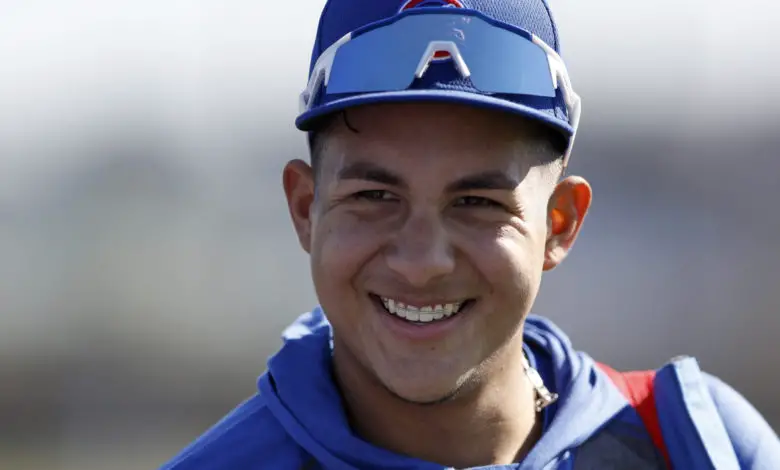 Tommy John Surgery 'Imminent' for Miguel Amaya, No Timetable for Recovery
As reported by Jordan Bastian, multiple sources have confirmed that top catching prospect Miguel Amaya will need Tommy John surgery. Amaya missed most of the 2021 season with what was initially being called a forearm strain and now he'll almost certainly miss all of 2022, though there is currently no timetable for his recovery.
https://twitter.com/mlbastian/status/1463171744479551496?s=21
A top 3-5 prospect in the organization according to pretty much every outlet, Amaya was once considered the heir apparent to Willson Contreras and his ascension might have otherwise had the Cubs shopping their premier backstop. But with Amaya on the shelf and no other prospects on the horizon — Pablo Aliendo is at No. 27 on MLB.com and has a projected ETA of 2024 — moving Contreras would be yet another white-flag move by the front office.
Amaya will only be 23 in March, a year younger than Contreras when he made his MLB debut in 2016, so it's not as if we're watching the last few grains of sand slip to the bottom of the hourglass. Assuming the young catcher is out all next season, however, he'll have accumulated just 106 actual plate appearances in three years. That's a big setback for someone whose biggest developmental need is at the plate rather than behind it.
The Cubs did bring catcher Tyler Payne back on a minors deal after he was DFA'd in October and they've proven adept at finding backup catchers when the need arises, but this is still a big blow to the system.