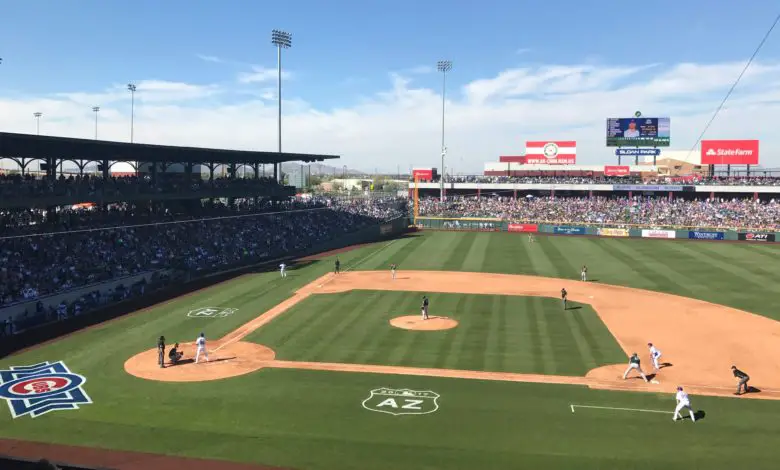 Cubs Announce Single-Game General Spring Training Tickets Sales Begin January 15
We don't know if there will even be a spring exhibition season this year due to the ongoing lockout, but the optimistic among you can cross your fingers and buy tickets anyway. The Cubs announced Monday that general on-sale for single-game tickets at Sloan Park will begin Saturday, January 15, at noon CT.
The team's 34-game spring training schedule includes 18 games at Sloan Park, beginning with the home opener against the Dodgers scheduled for Saturday, February 26, at 2:05pm CT.
Fans can purchase tickets online at www.cubs.com or over the phone by calling 480-668-0500 ext. 1. At this time, in-person purchases will not be accepted. There is a limit of six tickets per game. Any order exceeding the ticket limit may be canceled.
As much grief as I give MLB and the owners, I do actually believe there's a path to get things going on time if the two sides ever actually sit down again. Some of that is in keeping with my conspiracy theory, but I'm also harboring the potentially foolish notion that MLB understands how badly it would be hurt by missing games.
I suppose there's also the possibility of holding games with all non-40-man players, which is really what a big chunk of spring training is anyway.